One of the biggest esports events this year has, perhaps unsurprisingly, landed on the biggest livestreaming platform. Overwatch League broadcasts have been confirmed to be available on Twitch in an agreement that runs for the first two years of the event.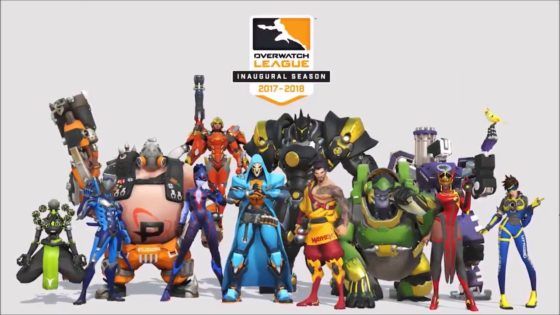 The agreement between Twitch and Blizzard guarantees exclusive third-party broadcast rights for OWL events, including regular season matches, playoffs, and the championships. The streams will be available worldwide except for in China, and will be broadcast in English, Korean, and French.
Additional perks and goodies are being teased by Twitch in the announcement, including "insider content and additional rewards" along with Overwatch League-themed Cheermotes. Details on just what these rewards will be are expected to be announced as those services come online.
"Given Overwatch's consistent reign as a top viewed game by our community, we look forward to offering their pioneering style of league play to a large and passionate fanbase," said Twitch COO Kevin Lin in a statement. "Our fans love to engage with content on Twitch, and we wanted to drive significant viewership of the Overwatch League in its inaugural season and beyond," added Blizzard COO Armin Zerza.
Our Thoughts
Again, probably unsurprising, but it's good to know that people who prefer to get their livestreams from Twitch can follow the Overwatch League on the platform. We're now only hours away from the very first match and we're definitely excited!
Source: press release
Articles Related to Overwatch
Unofficial Fantasy Drafts Open for the Overwatch League
Play of the Fortnight: Year of the Dog Event Speculation
Play of the Fortnight: What Could Be Coming in Overwatch 2018
Related:
eSports
,
Livestream
,
News
,
Overwatch
,
Overwatch League
,
Twitch