A blog post from Valve has provided a blog post regarding CS: GO coaching changes that will take effect starting with the next Major eSports event.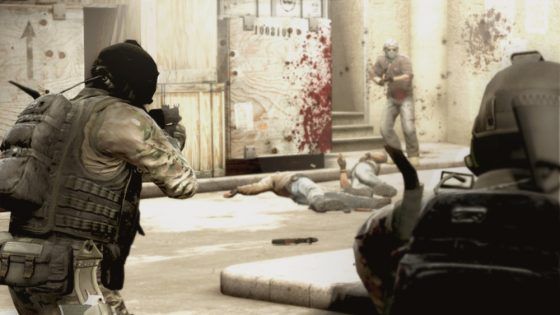 The blog post states that the role of coaches was a concern at prior Majors due to the support offered being "not in line with our goals, one of which was to make it possible for new teams to emerge and compete at the highest levels."
Despite assurances from pro teams to the contrary, it was Valve's decision that coaches were instead taking more responsibility in direct gameplay and less involvement in support or preparation duties. This was spurred on by an email from a coach of several top CS:GO teams that was forwarded by the Majors organizer.
The email itself demanded that coaches be offered more in-game access as a result of the status quo no longer being acceptable. The organizer became concerned and asked Valve to take a stance on coach roles, and so it has.
"With unrestricted communication with their players, coaches can currently function as a sixth player, and not solely as a source of guidance or training," states the decision. "During a match, the coach may only communicate with the players during warmup, half-time, or during one of four 30 second timeouts that the coach or player can call. Since the goal of our events is to identify the best five-player CS teams that exhibit the best combination of all CS skills, the current participation of coaches in the game is not compatible with that goal."
Our Thoughts
The role of CS: GO coaches being reeled in puts the onus of skill solely where it belongs: on the players. A good coach can still make a difference and act as a guiding force with these current guidelines, while the players can be the ones to shine and ultimately take the win. We support Valve's decision to change the involvement of coaches for future Majors.
Your Thoughts
What do you think about this rule change? Do you think that coaches in CS: GO were too involved, or do you think they should have the sort of access and management that coaches want? Tell us your thoughts below.
Source: Official site
Articles Related to Counter-Strike: Global Offensive
Watch Counter-Strike ELEAGUE on Twitch
Speed Round: eSports FPS Showdown – Call of Duty vs. Counter Strike: Global Offensive
All CS:GO Major Championship Prize Pools Raised to $1 Million
Related:
Counter Strike
,
CS: GO
,
eSports
,
News