OrbusVR may just be the first MMORPG designed for virtual reality from the ground up and it has reached its Kickstarter goal and two of its stretch goals. It was fully funded within 4 hours and now with only a few hours left is going towards its third stretch goal: Explorer's League. The game is designed to be played on the HTC Vive and Oculus Rift +Touch. In it you can play with thousands of players from around the world, taking on foes of all shapes and sizes.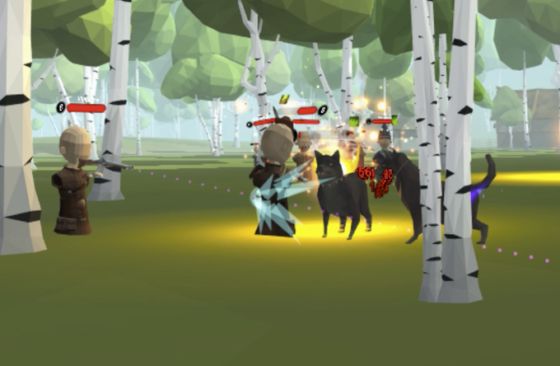 With more than nine square kilometers of land there is a lot of exploring to be done. At launch there are three planned types of crafting, including everyone's favorite: fishing. Voice chat will be built in and you can currently have 100 players in a zone at the same time.
The developers have already hosted test runs, some of which had over a thousand people playing at once. You can see hours of gameplay video that has already been uploaded to YouTube by players.
Here's just one of them:
If you want to back OrbusVR you can do so for the next couple of days on Kickstarter.
Our Thoughts
OrbusVR looks like everything you could want from an indie VR game. While I have seen a few multiplayer VR games, nothing has come close to being a true MMO experience like this. I've been avoiding VR so far just because I really crave the MMO experience, OrbusVR may just be the title I needed to get me to invest in VR finally.
Your Thoughts
Is the idea of a VR MMO appealing? If you have VR in your house will you be giving OrbusVR a try? Does a VR MMORPG have any advantages over traditional MMOs? Do you think this is the future of the MMORPG genre? Let us know in the comments below.
Source: Kickstarter
Video Credit: Team Geo
Related:
Kickstarter
,
MMORPG
,
News
,
OrbusVR
,
Virtual Reality
,
VR MMORPG