It wouldn't take a hardcore MMO gamer to know that Final Fantasy XIV was a terrible game. The original game left us with a lot of horrible memories, and probably experiences that we MMO gamers would not want to revisit ever again; however, Square Enix insisted that the game deserved a second chance, and started to work on an entirely new version of the game from the ground up. That's where Final Fantasy XIV: A Realm Reborn comes in.
The only question is: Is this really a game worthy of the title, or just another pathetic attempt at selling the game?
Born in Eorzea
When you first jump into the game, you will notice a ton of key differences. First off, the interface was reworked, and is now much easier to manage. The castbars, HP, and MP bars reminded me of Final Fantasy 13. The game did not feel like a reworked version of the original, but rather, a whole new game entirely.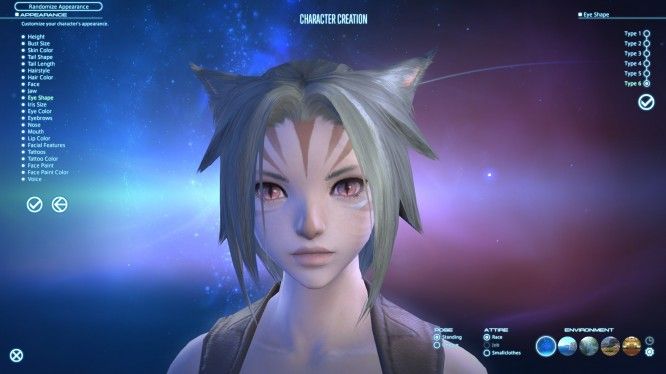 Much like any MMO, you will start by creating your character.
There are five races to choose from: Kyur, Elezen, Lalafell, Miqo'te, and Roegadyn. Each of them has two sub-clans that further define your character's history, stats, and looks. The Hyur race (the race that closely resembles humans) for example has the Midlander clan, which has a higher INT and MND rate than the Highlander clan, who sports a higher physical attribute. It's a welcomed feature, as most players would want to define more than just their characters' appearance during the creation stage.
Job Switch!
Perhaps one of the most defining parts of the game revolves around its flexible class system. Unlike most MMOs, players are free to switch classes simply by switching weapons and levelling that class, and much like creating another character, your subclass starts off at level 1. It's a great system that lessens the hassle of having to log in and out just to give your alt extra money.
There are 8 default classes all-in-all:
Disciples of War
Gladiator
Pugilist
Marauder
Lancer
Archer
Disciples of Magic
Conjurer
Thaumaturge
Arcanist
Another feature that helps players build their characters is the amount of second jobs available to each one. Conjurers for example, can turn into White Mages as they level further, just as Lancers can soon wield the DPS power of the Dragoon.
The game also sports an amazing cross class system. Since you are allowed to level other 'Jobs' with your character, you can mix and match some abilities to further enhance your playstyle and overall performance. This allows players to experiment with builds a bit more effectively, giving them a sense of diversity when playing with their characters.
Also, the game has a one-character-per-server subscription option, which is $2 cheaper than the normal rate, so if you're just looking to level one character all the way, you'll have the option to pay cheaper.
Eorzea is Breathtaking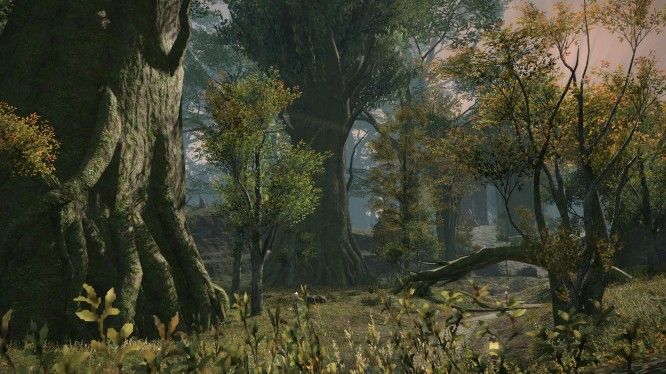 One of the biggest changes in the game is the map. Eorzea looks gorgeous, with lush forests and other areas that gradually change as you go along. I believe this to be an important factor in every MMO, as the player would not only want to see their characters change, but their surroundings as well. A change of scenery always helps people feel how much they've progressed, and FFXIV: ARR really delivers. Once you finish the intro quests and jump into the real world, there's no turning back.
QUESTS: 'Too Long; Didn't Read' –Well, You Should!
Final Fantasy XIV: A Realm Reborn continues the story of its failed predecessor, where Dalamud plummeted towards Eorzea. It was a rather depressing way of ending a terrible game, but it does add more life to the sequel.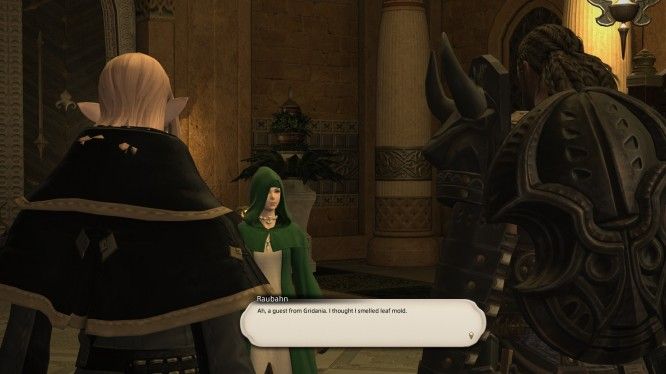 Other than the experiences quests, there are story quests that let players progress into the game's storyline. Once in a while you will be treated to a couple of in-game cinematics. The cinematics are fun to watch, but a bit bothersome at times, as Square Enix did not provide voiceovers for most of them. Most of the time, you will be reading a streamline of text, which are actually pretty well done, but would be much better off with voiceovers. Aside from progressing storywise, Story quests also unlock dungeons, other quests, and a variety of weapons for your character that give players a stronger connection with the story.
Anyway, most of these quests still revolve around killing X monsters gathering X items. The good part is that they kept the grind factor to a minimum, so you won't exactly be killing that many monsters. There are also 'Levequests', which are short challenges that give a good amount of experience. Escort quest, on the other hand was another matter. Unlike most MMOs that sport these types of quests, the escorted won't follow you automatically at times. You have to call/beckon them using one of the emote options. It's not really that bad, but could get troublesome at times, especially when you are surrounded by monsters.
Your FATE is Sealed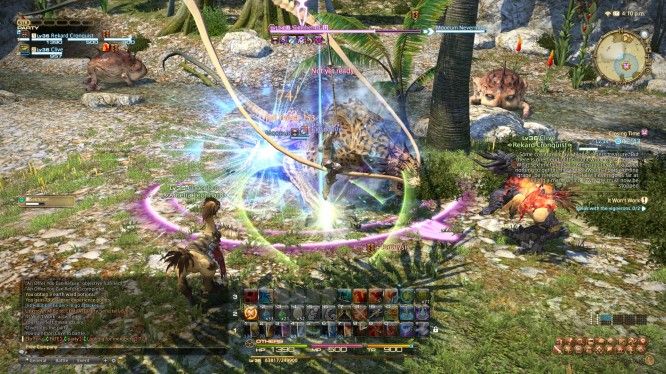 Full Active Time Events (or F.A.T.E.) are public events that occur at random as players work their way around Eorzea. These events function the same way as the quests in Guild Wars 2 and Rifts in Rift. Once the event starts, you and the other players in your immediate area must fulfil a set of requirements before the time limit. These events range from helping citizens fend off a monster attack to defeating a pitboss. In a way, FATEs really make use of the Massively Multiplayer aspect, as you will really be teaming up with dozens—nay, hundreds of players depending on the situation. There is also a level scaling system that prevents high level players from hogging the glory. FATEs give off various rewards and a gratuitous amount of experience. This is probably the reason why some people forget to do story quests altogether.

That Battle Theme is Catchy
The combat system has been reworked from the ground up, and it's very satisfying. Once the combat starts, a battle theme will play. This makes you feel like you're really playing a Final Fantasy game. Boss fights also have their own set of battle music, which I would say really adds up to the overall feel of the experience. I've heard the default battle music countless times, but I can't seem to get tired of it.
Dungeons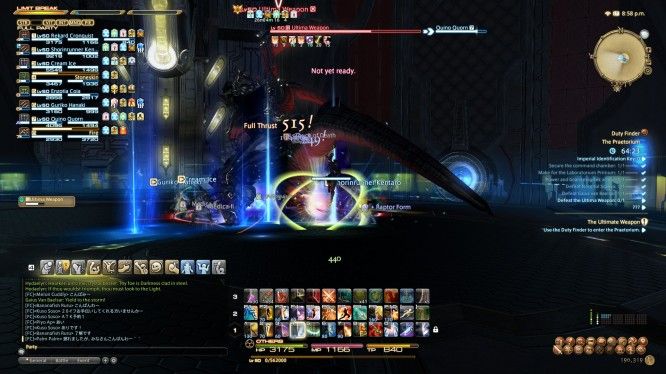 The dungeons in this game are quite difficult, with epic boss fights, and a whole array of boss scripts that players must overcome with strategy and teamwork. The boss scripts are also very well done, and rarely consist of the tank and spank mechanic, so players must be alert at all times.
Verdict
All in all, Final Fantasy XIV: A Realm Reborn is a great game. It wasn't a big leap for MMO gaming, but is definitely the Final Fantasy MMO we all deserve. There's always something to do when you're exploring, and the lush environment really pulls you in. The Job system also offers a sense of versatility when creating your characters, giving you more options and builds to experiment with as you progress in the game. Changing your jobs/class as you go along really helps you adapt more to your environment. It's a small change that really came a long way.
The dungeon difficulty is also another thing that I must commend this game for. It really helps players level up their game, and work together as they overcome the challenges present.
Final Fantasy XIV has never played this good. You don't have to know your Final Fantasy to love this game. Pick it up, and play the crystals out of it.
What do you think of Final Fantasy XIV: A Realm Reborn? Leave us a comment in the comment section below.