3on3 FreeStyle is an online multiplayer basketball game that lets players around the world experience all the excitement, athleticism, and action of street basketball. Players must work together with their teammates in intense 3 on 3 freestyle street basketball matches, or they can choose to go head to head in 1 vs 1 games. Work together with teammates to set up rim-shaking dunks. Execute flashy and tricky no look passes, and leave your opponents stunned. Pull off game-winning outside passes and score the winning point! 3on3 FreeStyle is the best way to experience the joy and heartache of street basketball with fans all over the world; the only thing missing is the smell of hot asphalt on a summer day!
3on3 FreeStyle Key Features
Street Ball Without The Street – Shake the backboard with an in-your-face dunk. Fake out your opponent. Show the block who is in control of this court!
Play Your Way – Jump right into team based 3 vs 3 matches, or show your stuff in 1 vs 1 showdowns. You can also practice in a dynamic lobby and sharpen your skills.
Easy Controls – The straightforward controls of 3on3 FreeStyle allow for players to execute their favorite basketball moves with ease, their first time trying out the game!
Diverse Characters – Choose from a roster of fun and unique street ballers, each with unique skills. Be a speedy guard, a lanky center, and more.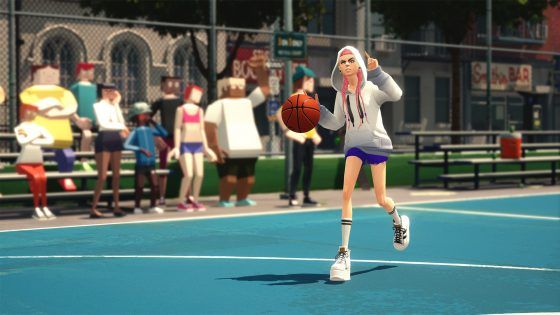 Related: Action, Free to play, sports
System requirements
CPU:

Core i3-4370

RAM:

4 GB RAM

HDD:

3 GB available space

Video:

GeForce GT 440
Read more about 3on3 FreeStyle
Unfortunately, there are no articles for this game... Yet.