Ace of Arenas is a fast paced, free to play mobile action fantasy MOBA from Gaea Mobile Co. Ltd. that has multiple modes, challenging gameplay, and a large, worldwide community of people to play with and against. Assemble your team and enter the arena, and take part in an all-out brawl to the finish; can you overcome your opponent and smash their base? Ace of Arenas frees you to play anytime, anywhere, and delivers nonstop MOBA action with regular updates and solid support. Choose your champions, learn their skills, deck them out with the best gear, and smash your opponent!
Ace Of Arenas Key Features
Play Against Bots Or Players – Ace of Arenas has a bot challenge mode to help players familiarize themselves with the gameplay and their champion's abilities; you can learn with nothing to lose!
Choose Your Battles – With multiple game modes of varying lengths and types, Ace of Arenas allows players to play when they wish, and how they wish; only have 10 minutes? No problem!
An All Star Cast – With over forty champions to choose from, each with unique strengths, weaknesses, and playstyles, Ace of Arenas offers a champion for every taste; from tanks to assassins to mages, they're all here!
Get The Gear – Equip your characters with powerful weapons and armor to enhance their strengths and mitigate their weaknesses. Earn new equipment simply by playing games! Gems add another layer of customization, further bolstering your character's defenses and enhancing their attacks!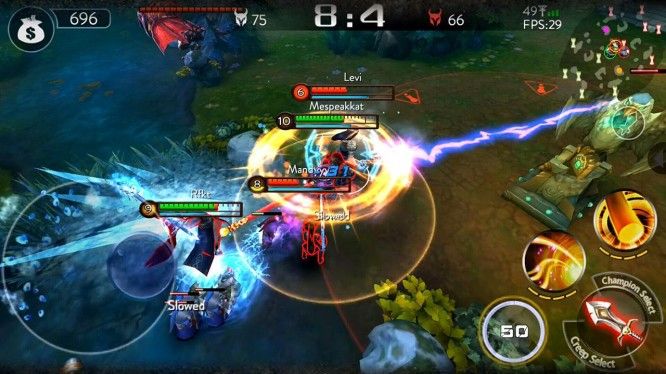 Read more about Ace of Arenas