CityBattle, also known as CityBattle | Virtual Earth, is a free to play MMO first person shooter with some RTS elements where players fight for the city of their choice in a massive persistent virtual world. Every day, the virtual cities of Beijing, Marseilles, Sochi, and hundreds of others fight for virtual dominance. You can find your own city, or choose another, and begin fighting. You can choose from many different types of robots to pilot during your battles, and then you can further customize them to suit your combat style. You fight for control of TechnoParks, high tech manufacturing plants which generate resources for you and your city. Choose your robot and fight for your city now!
CityBattle Key Features
Choose Your City – In the world of CityBattle, you can choose which city's army you wish to fight for! You can choose your own hometown, or any other represented city of your liking. Then, fight to make your city the strongest!
Loads Of Classes – Players have loads of options when it comes to selecting a robot to use in battle. Choose from Assault, Tech, Guard, and Phantom classes, and then choose a subclass. You can even freely switch during the battle!
Capture The TechnoParks – TechnoParks are what provide your city with money and power. The more your army controls, the richer your city – and thus, you – will be. Capture and hold as many as you can, and become the most powerful city in the world.
City Management – The residents of the cities in CityBattle govern themselves, holding elections and setting policies. Control the budget, hire ministers, declare alliances and wars, and much more.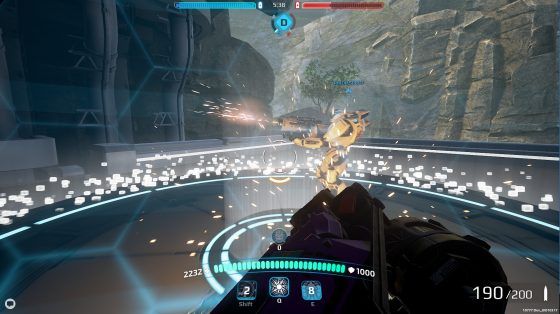 Related: MMOFPS, Shooter, Steam
System requirements
CPU:

Intel Core i3 4170 or AMD FX-8120

RAM:

4 GB RAM

HDD:

NVIDIA GeForce GTX 460

Video:

8 GB Available Space
Read more about CityBattle
Unfortunately, there are no articles for this game... Yet.