Clash of Heaven is a free to play, browser-based MMORPG with colorful graphics, exciting turn-based battles, a huge selection of mercenaries, and a city siege mode. Choose a warrior, a healer, or a magician, and set off for adventure! Build a strong team of mercenaries to fight for you, and lead them into turn-based battles with both traditional and innovative mechanics. Team up with other players to assault powerful dungeon dwellers or enemy player clans. Climb through the ranks and prove your strength. Conquer all who oppose you; the beautiful world of Clash of Heaven is waiting for its hero!
Clash Of Heaven Key Features
Team-Based Battles – Build a team of mercenaries and warriors, and lead them into PvE and PvP battles. Turn based gameplay makes Clash of Heaven approachable for players of all skill levels. There is no recharge time on your skills; you can use them whenever you want!
Loads Of Mercenaries – Take command of more than 50 different types of mercenaries and lead them into battle. Combine different types of mercenaries and get different bonuses. Choose your team and their bonuses well; this is the most important decision you will make before a battle.
PvE And PvP Combat – Team up with other players and challenge powerful monsters in dark dungeons. Build a clan, construct a city, and rise to glory, and lay siege to other clans' cities. Participate in large scale battles for glory and power! The field is yours, if you can but take it.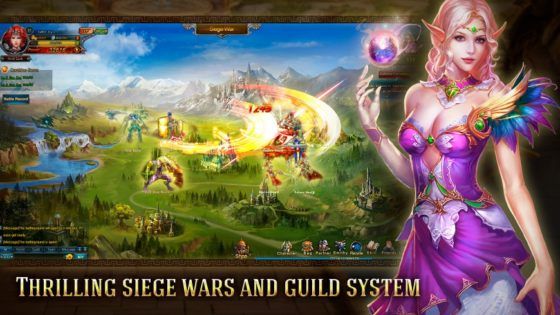 Related: Browser, Free to play, Turn-Based
Read more about Clash of Heaven
Unfortunately, there are no articles for this game... Yet.