Cubic Castles is a free to play, multiplatform Massively-Multiplayer Sandbox game developed and published by Cosmic Cow LLC for the PC, Mac, iOS, and Android. Cubic Castles is an online game where you build worlds from cubes and other items. What kind of worlds? Anything you want! Role playing, 3D-platform gaming, or other challenges! What you make is up to you. Want to make a punishing parkour with slippery ice and deadly spikes? No problem! Or maybe a simple house on a hill overlooking a lake? That's easy too! The world is your own; make of it what you will!
Cubic Castles Key Features
Choose Your Game – The game operates with a fixed camera that you control, and the gameplay is anything you want it to be, from action platforming to artistic design.
Be Yourself – Create your own unique look with hats, shirts, plants, glasses, and more!
Share Your Creations – Share the world with everyone! Find a plot of land, put a castle down, and start creating!
Crafting Fun – Mine Resources in a variety of world biomes, including forests, arctic wastelands, deserts, mountain ranges, and tropical islands, will with different resources you can use, and use them to make virtually anything!
Overcome The Odds – Crazy obstacles like accelo-rings, mechanical spikes, quicksand, lava, and warp doors.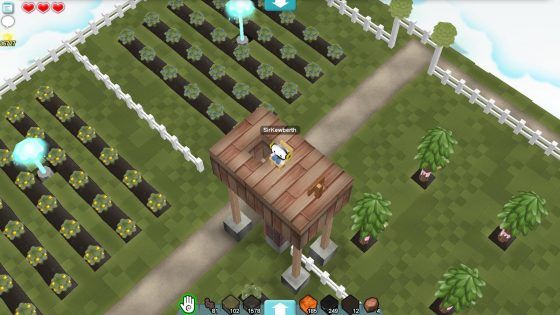 Related: Android, F2P, iOS, Mac, Mobile, Sandbox
Read more about Cubic Castles
Unfortunately, there are no articles for this game... Yet.