Immortal Thrones is a free to play 3D MMORPG for mobile devices, set in a richly detailed medieval fantasy world that features real-time state and world war mechanisms. Using their selected characters, players battle for glory, gold, and the coveted thrones in two different battle modes. In State War, heroes fight for honor and for the strength and defense of their chosen state. Global Field is a territorial campaign mode battle system that is unlocked when players reach Level 30. All Kings of states may issue a declaration of war to target other territories and further expand their kingdoms. Whichever mode you fight in, much depends on you and your actions.
Immortal Thrones Key Features
Choose Your Class – Take your choice of four diverse classes, each one with different gameplay options and abilities. Choose the path of a Mage, hurling spells at your foes, or become a fencer, and use guile and precision to pierce your enemies' defenses. The archer defeats her foes from afar, while the knight gets in close. Which will you choose?
Global Field Mode – From Saturday to Thursday, heroes are summoned to serve the state to expand territory, obtain resources and improve position and prestige. With higher prestige, more rewards are earned not only to the state, but also for heroes who perform well in the Global Battlefield.
State War – Available for characters level 36 and above, state War provides a chance for the states who have common enemies to fight alongside one another against their enemies. Not only a great amount of EXP, but also Merits points, equipment, and extra rewards will be given to winners and players who rank highly!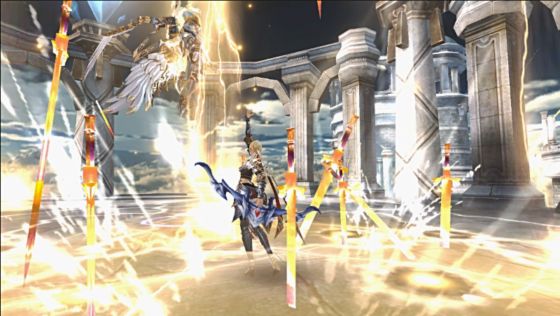 Related: Android, Free to play, iOS, Mobile, Mobile MMORPG
Read more about Immortal Thrones
Unfortunately, there are no articles for this game... Yet.