Klondike is a free to play browser-based action and adventure game where you play as a young adventurer searching for his father. You have very little to go on – just a handful of letters from your father in your pocket – but you set off to find him anyway! To find him, you must explore the vast wilderness of North America, and this trip is anything but easy. Travel far from home and learn to survive in the wild. Meet lots of new people and learn from them. Explore the beauty of these unexplored wilds.  Will you find what you're looking for as you set off into the wild frontier of North America?
Klondike Key Features
Explore Wild America – Along your adventure you will experience the breathtaking wilderness of North America, right in your browser. Forests, mountains, wild animals, and much more await. Where will your adventure take you?
Live The Adventure – Along the way you will complete lots of quests to achieve goals and overcome obstacles. You'll also meet lots of interesting people, who will give you tasks, advice, and more! These helpful folks will help you learn how to live off the land; listen well!
Against All Odds – Life in the wilds is far from easy.  Only hard work, traditional skills, and bravery will allow you survive the difficulties that life in the wilderness will throw at you. Can you overcome all the odds and find out what became of your father?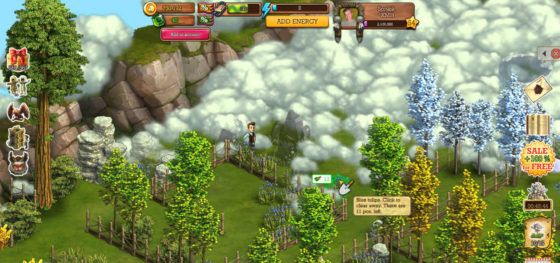 Related: Browser, Free to play
Unfortunately, there are no articles for this game... Yet.