Lady Popular is a browser-based free to play social MMO and fashion game where you create your Lady and show off your style! Lady Popular is aimed at players who want a casual game experience where they can hang out with friends, design looks and styles, and enter contests to show off your look. Create your Lady, choose your features, hairstyle, and other options, and step into the world. You can rent an apartment, own your own club, go out on the town, enter in style competitions, and so much more! It's all about style and popularity here, and it's all free, anytime, anywhere!
Lady Popular Key Features
Create Your Look – Change your hair, your outfit, and your makeup, and find the looks that work for you. Near countless combinations await, allowing players everywhere to create a look all their own. New styles are added every week!
On The Town – Go out to the mall and go shopping with friends. Visit clubs all over town, go to the carnival, or play some games. You can even get into style duels and show your stuff!
Live The Life – Would you rather live in a beachfront bungalow or in a central city high-rise? Customize and decorate your apartment anyway you want! In Lady Popular you can live the full fashion lifestyle. You can even get a career and climb the ladder of success.
Romance – In Lady Popular your girl is the perfect catch – and of the boys are going to notice! Have fun by choosing and customizing your boyfriend and, who knows, maybe you'll end up hosting an Engagement Party together!
Furry Friends – Collect pets and customize their look to match your own. From kittens and puppies to the obscure, Lady Popular is full of ways for you and your pets to have fun!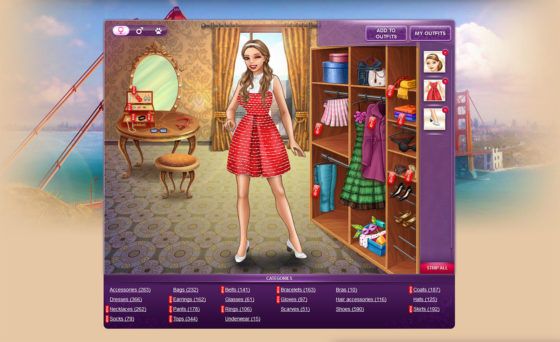 Related: Browser, Free to play, Social
Read more about Lady Popular
Unfortunately, there are no articles for this game... Yet.