Lineage 2 is a PvP-centric, P2P 3D fantasy MMORPG which is best known for being the mold that many free-to-play titles use as a design template. With a history now spanning close to a decade, Lineage 2 sits atop the online gaming throne as one of the very first high-quality, 3D 'grind-style' MMORPGs ever released. Lineage 2 has stood the test of time with more than 500,000 active players enjoying its many updates and expansions today. Come experience an epic fantasy MMO that many have copied, but never duplicated, and see what it  takes for a game to stay running for over a decade!
Lineage 2 Key Features
Choose Your Race – Choose from the Human, Elf, Dark Elf, Orc, Dwarf, and Kamael races, and begin your adventure. Your race will impact your class choices, so choose wisely.
Pick Your Class – The Human, Elf, Dark Elf, and Orc races can play as either Fighters or Mystics, while the Dwarf race can play as a Fighter, and the Kamael class can play as either a male or female Soldier.
Earn a Subclass – All of the different races have unique subclass options available to them. Pick your subclass and further customize and personalize your character!
Deep, Open world PvP – Diverse open world PvP with siege warfare and a karma system for PKing lets you explore and fight when and how you want.
Pet System – Players can obtain monster pets through completing quests, and outfit them with weapons and equipment. Never travel alone!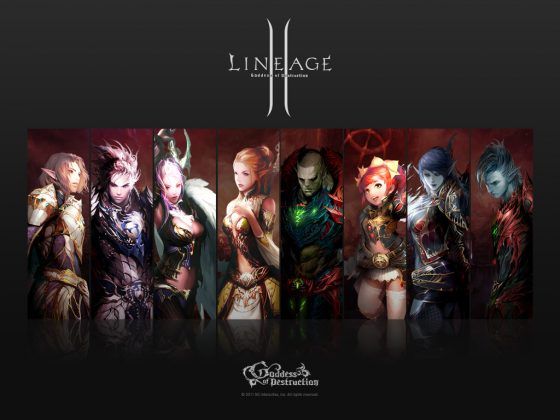 Related: F2P, Fantasy, Free to play, MMORPG, Open World PvP
System requirements
CPU:

Intel® Pentium® 4 3.0 GHz equivalent or above

RAM:

1 GB or more RAM

HDD:

20 GB or higher free space

Video:

NVIDIA® GeForce® 6600 GT or ATI/AMD Radeon™X1600 Pro 256MB
Read more about Lineage 2