Sacred 3 is an arcade Hack 'n' Slash Action RPG by Deep Silver which is offered for PlayStation3, Xbox 360 and Microsoft Windows. The game is centered around drop in, drop out cooperative multiplayer for both offline (2 players) and online (4 players) play. Develop your character's skills and abilities and band together to use powerful co-op abilities and tactics. Master the art of war and fight your way through enemy hordes to become the greatest hero of all. The main goal of this game is to withstand against Ashem Empire,Zane Ashen and try to obtain a magical artifact known as the Heart of Ancaria. On your way will be many challenges and one of it is to open the gates to the underworld…
Sacred 3 Key Features
Unique Character – this feature gives you an opportunity to play with Seraphim, Ancarian, Safiri, Khukuhri and newly Malakhim culture. Find your hero according your preferences , defeat against Ashen Empire and Zane Ashen.
Develop Character Skills – with this amazing feature, the player can upgrade his hero's skills and weapons according to his own taste! Level up your hero, choose the area which you would like to develop and be the most powerful hero of Ancaria!
Wide Range of Monsters – this feature gives you an opportunity to challenge yourself against various monsters and enemies. Spiders, trolls, zombies, ice creatures, goblins and others are waiting for you on arena to kill you. Defeat yourself and show your fighting skills!
Action Fight – jump directly to the action fight, show your ability to fight and win your enemies!
Great Visualization – Are you tired to play in the games with no visualization? Looking for the beautiful environment and vicinity? Sacred 3 offers you a wonderful graphic visualization, full of nature and small villages.
Great Guideline – its really hard to find a game with a good explanation and guideline.In Sacred 3 the player is guided through the whole game and  has a great description and explanation of hero features.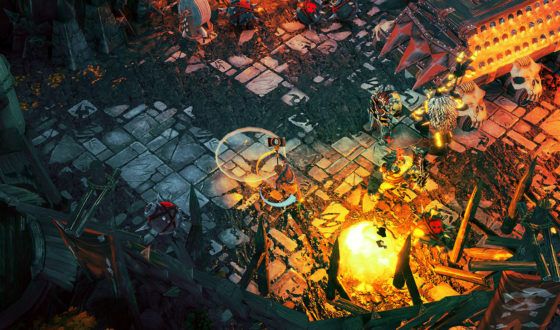 Related: Action RPG, Fantasy, Fighter, PS3, Xbox 360