For a traditional gamer like myself, the world of mobile games has always been a daunting and bewildering place, fraught with ugly clones and sneaky in-app purchases. Crushed under a wealth of candy and flapping birds in the google apps store. I've turned away in horror in the past - that is, before I became happy owner of an android tablet, which opened up all sorts of new possibilities for gaming thanks to better controls and of course a much larger screen.
Mobile games can never replace PC or console gaming for me personally, which is why I mostly play casual games that provide a bit of welcome distraction when I'm not sitting at my desk. Those that use the more tactile and direct controls to their advantage are especially interesting; if a mobile game offers what a PC game could not, or somehow improves on it, that's a win in my book. Hidden object games are decidedly more fun on a tablet and some rare ports like the frantic Cook, Serve, Delicious! instantly become more manageable and rewarding.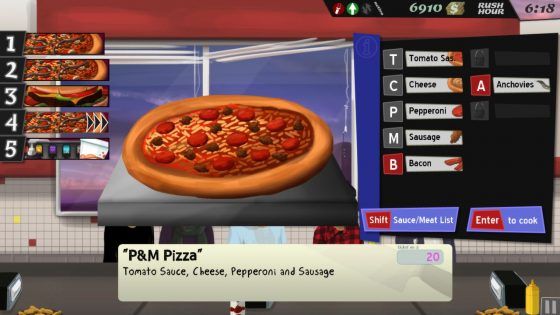 Controls aside, mobile games are still regarded as second class citizens in some gamer circles because of low production value, namely graphics but also sound and music. And it's true, unearthing gems on the app market can take a very long time unless you go for obvious picks: ports of games with Ubisoft, Blizzard or some other major player behind them or then, smash hits like Superbrothers Sword & Sorcery. Browsing lesser known indies and mobile exclusives on the other hand is like diving into a scary, bottomless pit.
7 Great Looking Mobile Games you've never heard of
As someone who appreciates videogames for their visuals, soundtrack and overall aesthetic, I am always on the lookout for those smaller, casual titles that manage to stand apart. It so happens that this is your lucky day, for I am here to share some of my favorite, great looking mobile games for both Android and iOS with you!
1. Buddy & Me
Buddy & Me by Sunbreak Games was the title that first won me over to the dark side; it made me re-evaluate my harsh opinion of mobile games. This platform runner tells the magical adventure of a kid and his fluffy dragon companion Buddy, who turns up in his dreams at night to take him on a journey through enchanted woods and golden fields. Buddy & Me is a beautiful game, with stunning background visuals and a wonderful soundtrack that easily stands on its own.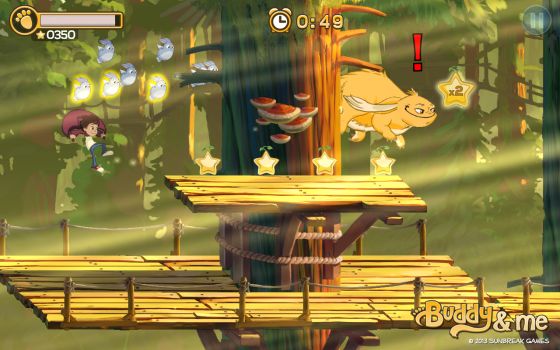 2. Dream Machine
The much acclaimed Monument Valley being too obvious for this lineup, fans of beautiful eye-bending puzzle games should take note of Dream Machine by GameDigits Ltd, as well as other offspring such as Skyward or Back to Bed. While Dream Machine follows in the footsteps of another popular title, it is widely regarded as the harsher gameplay experience featuring different controls and a different overall feel. Those easily frustrated by rinse and repeat might want to look into one of the other look-alike titles.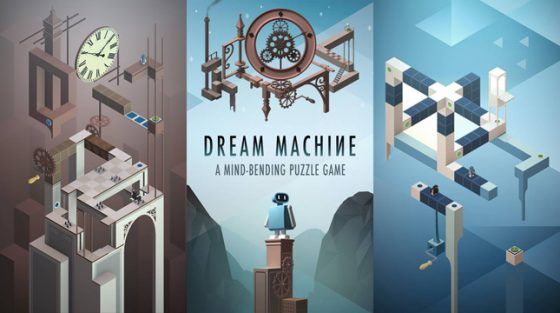 3. Happy Street
Happy Street was developed by french two-man team Godzilab and is totally not inspired by a certain popular community simulator by Nintendo. Think 2D-Animal Crossing with different maps to unlock, very straightforward town building and some quest-based crafting and you're almost there; special events and cool outfits are also included! The very detailed, cute graphics and merry tunes of the game instantly won me over. Despite being a free-to play title, the game let's you progress at your own pace without constantly nagging you to purchase some very optional in-game currency. It's even more fun when adding people to your friend-list!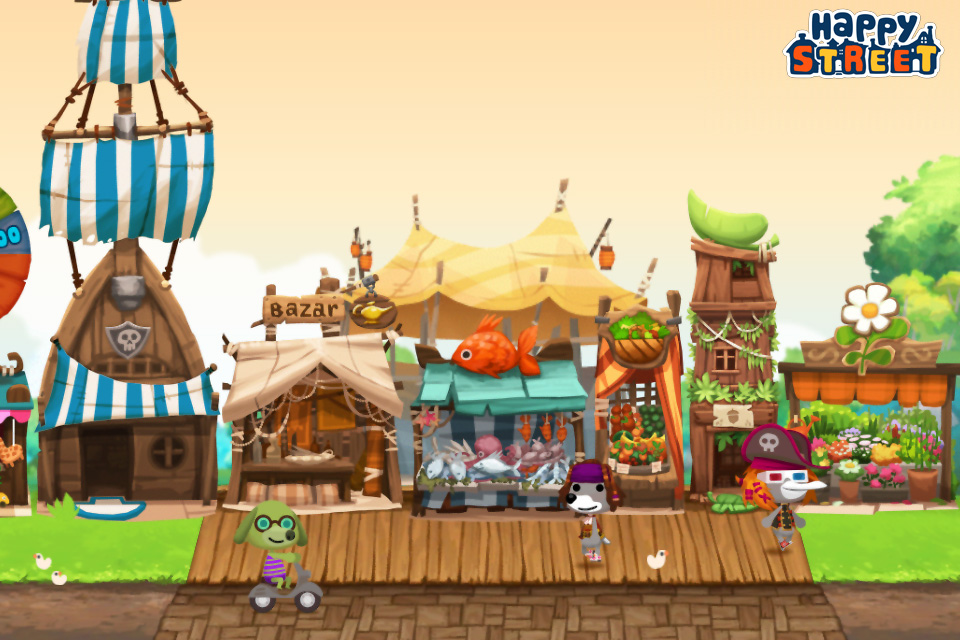 4. Prune
A title of much acclaim within its small niche, Joel McDonald's Prune is a very relaxing experience as far as actual gameplay goes. Growing and cultivating your own digital tree from the darkness of the world that surrounds it is both calming and visually gratifying. The game comes with a unique, minimalist aesthetic and transcendental music to get you into that zen place. Prune is for all those who like to try games that defy classic genre definitions and like to play casually.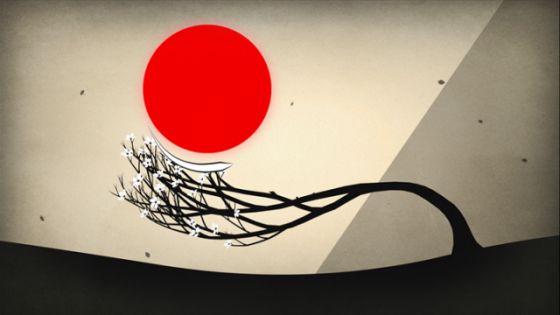 5. TA Little Red Riding Hood
This casual 2D-platformer by AppGames.net never gets too harsh once you figured out basic controls and manage rotating wheels while avoiding dark creatures. The twisted adventure (TA) of Little Red Riding Hood takes players through 60 short stages that impress through their whimsical storybook aesthetic and dark carnival music. The game remains relatively easy and straightforward throughout, allowing you to focus on its charming graphics and saving all the bunnies!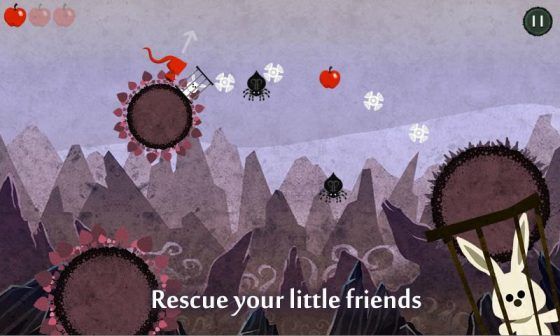 6. Alto's Adventure
Another endless runner, Alto's Adventure by Harry Nesbitt takes players on a very long snowboard ride down snowy mountains. The terrain is procedurally generated to keep things interesting and figuring out how to chain special jumps for bonus points is both tricky and rewarding. Alto's Adventure plays every bit as smoothly as it looks; the colors are beautiful and frequent changes in background light and weather produce some very atmospheric vistas and unforgettable moments on your race to glory. A pleasant soundtrack to round things off makes this one endless runner I like to keep in my library!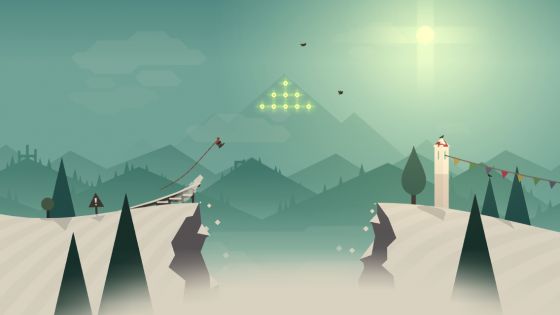 7. Layton Brothers: Mystery Room
Many players are familiar with the Professor Layton games for Nintendo but much fewer realize that developer Level-5 has entered the mobile scene after a change in direction for this particular title. Layton Brothers: Mystery Room presents its audience with a somewhat different gameplay experience as they deduce facts from various, chapter-based crime scenes and navigate increasingly tense interrogation challenges (rather than solving trivial standalone puzzles). A Layton game it may be by name, polish and art style, yet Layton Brothers: Mystery Room is more reminiscent of Phoenix Wright and classic mystery adventures than the Nintendo classics featuring a gentleman wearing a black top hat. With its enthralling story and quirky characters, this title is a must-have for fans of the crime investigation genre.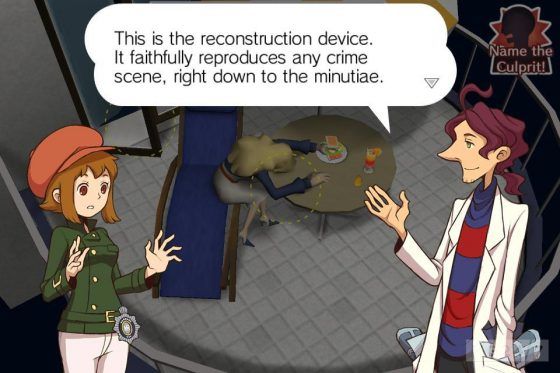 Have fun exploring these mobile games and let us know if we missed any of your personal favorites to play casually on phone or tablet!