As many of you are aware, ArcheAge is releasing a major update this weekend. ArcheAge 3.0 Revelation is scheduled to be available on December 10, 2016, and will feature many content updates including; Dwarves and Warborn races, Abyssal Power, and the Thunderwing Titan.
However, when it comes to bringing in new players, or rekindling the interest of veterans, the addition of fresh start servers could be one of the biggest draws for the game. This week, I had the opportunity to discuss the specifics of the fresh start servers with the ArcheAge development team. The team has learned quite a few things since the last fresh start release and it will be handled differently this time around.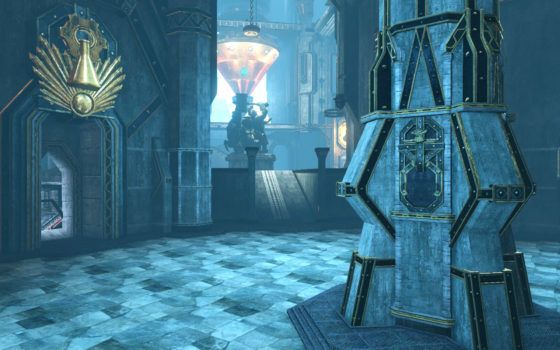 ArcheAge Revelation
Starting on Saturday, December 10, ArcheAge servers will begin their updates for Revelation on a staggered timeline. Europe will be the first to receive the update as servers are scheduled to go down at 3am UTC. If everything goes according to plan, the update will be finished by 3pm UTC. Similarly, North American servers will be taken down at 1am and return at 1pm PST.
However, not all servers will return at exactly the same time due to large amount anticipated player traffic. Servers will be brought back online in groups based on when they first went live in order to alleviate any problems due to increased load. Furthermore, multiple fresh start servers will be available for each region in order to reduce queue times during the initial surge.
A Fresh Start
In terms of content, fresh start servers will launch with the ArcheAge 3.0 Revelation update and will continue to receive the same content as the legacy servers. There will not be gated or time-released content like other MMORPGs have done with these types of launches.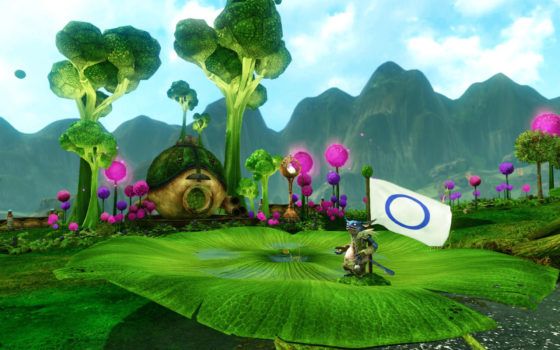 These new servers will allow new, and existing, players to have a true re-launch experience and shape their new world from the ground up. The first few months of each server will be very competitive in terms of gaining land and competing for guild status.
In order to prevent the same balance issues that occurred with the last set of fresh start servers, players with legacy characters will not be allowed to create any characters on the fresh start servers.
This is due to credit and labor progression that can be accumulated on accounts. In order to get around this, legacy players can create an entirely new account, but deleting all legacy characters will still not allow them to create fresh start characters on old accounts. Moreover, server transfers will not be available between fresh start servers.
Marketplace Changes
The biggest complaints about ArcheAge generally stem from the cash marketplace. There are a few major changes coming in Revelation that affect both fresh start and legacy servers.
First off, the option to directly purchase labor potions is being removed. The standard ArcheAge subscription and labor stipend will still be available, but this will help put a cap on how much players can pay to recover labor. Additionally, Archeum is being removed from lockboxes, which means that it will be 100 percent obtained through gameplay. These changes will still allow paying players to obtain a benefit over free ones, but it won't be as drastic as before.
For fresh start servers, there has been a major push to remove progression-based items from the marketplace. Things like farm cart upgrades, pre-built houses, farms, and the infamous Rumbling Sapling will not be available at launch. However, these items will slowly be added back into the game eventually. Currently, there is no set timeline to reintroduce these items. According to the developers, it will happen "when it's appropriate for the server."
Finally, a fun new jukebox item will also be added to ArcheAge. Players will be able to purchase the item for their home for 1200 credits, which will contain tracks from Invocation Array.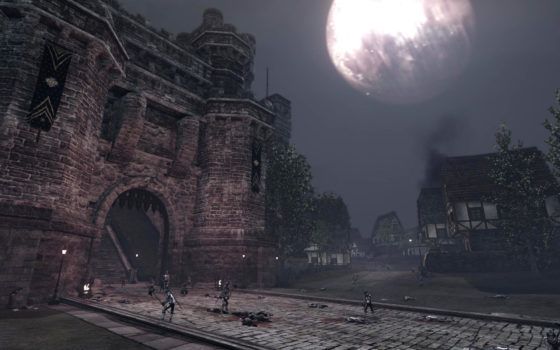 Founders Packs and Progression Tweaks
Although Legacy players won't have a statistical advantage on the upcoming fresh start servers, founders will receive some exclusive loot. The Revelation Founders Lockbox will be delivered to the email address of every ArcheAge founder, and it can be used on legacy or brand-new accounts. It will contain the Desert Assassin plate costume, Trailblazer cloak and title, and the new Dawnbreak Dove glider, which is a gold version of the original ArcheAge launch glider that uses new shader technology.
While there is still going to be a desire to rush through the content and acquire the best land plots or be the first to down tough encounters, there are going to be a few adjustments to how accomplishments work in ArcheAge 3.0. For both legacy and fresh start servers, the rewards for certain encounters are going to be lowered in order to minimize their effect on the in-game economy.
The development team was worried that the first guild to clear things like the Delphinad Ghost Ship or take advantage of the Hero System would have too much influence on a brand new server. So this means that the way encounters work and their overall rewards are being scaled back.
Additionally, the changes to land claiming that took place last year will still be in effect for the fresh start servers. This means that players can only have two plots of land with unbuilt houses at any given time. Players can still claim more, but they will simply have to construct houses on them.
Furthermore, taxes are being changed slightly; the more land you own, the higher your taxes will be. Eventually, it will become cost prohibitive to own an extreme amount of plots, but the average player should still be able to maintain two or three without much trouble. Those who can't keep up with their taxes will have their valuables and house designs returned to them, and then their land will become available for other players to claim.
It's also worth noting that there will be more land available due to the new housing areas, which means more opportunities for everyone to claim their own little piece of ArcheAge.