Online shooter Alliance of Valiant Arms shut down in the west in 2018 and since then news hasn't been great for the game's creator the South Korean studio Red Duck. Red Duck fell on some hard financial times and its assets were made available in a bankruptcy auction. Neowiz bought up Alliance of Valiant Arms, Red Duck's most prized asset and has big plans for the game. Current versions will continue to be available but an Alliance of Valiant Arms global comeback is also in the works.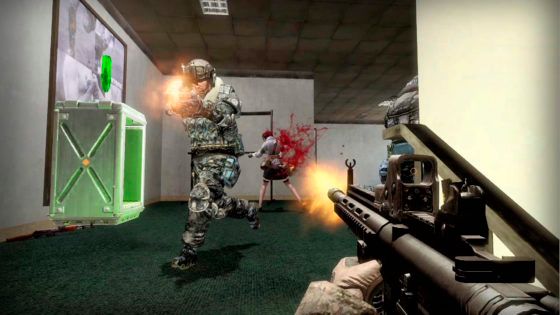 Neowiz is best known for Bless Online but they were also known as the publishers of Alliance of Valiant Arms in South Korea. This is great news for A.V.A fans as it means that the studio taking over is already familiar with the IP. They already have plans for new content for the game though nothing has been announced yet. It was quite a surprise when Alliance of Valiant Arms shut down in North America and Europe considering its global popularity. We will be following this story closely and eagerly anticipating the global relaunch of the game. Though this may be several years down the road. Hopefully, though we will see their progress at one of next year's conventions.
Did you play Alliance of Valiant Arms before it shut down? Are you looking forward to it coming back or have you moved on to other games? We'd love to know your thoughts on the return of the game. Let us know your thoughts in the comments below.
Source: MMOCulture