May 2021 was full of amazing gaming news! If you've been wondering what's been happening in the MMOs of the world, wonder no longer because each month, MMO Games brings you a rundown of all the most amazing gaming news, updates, insights, giveaways, interviews, and articles.
This month's Gaming Highlights feature tech giveaways, directors' interviews with EVE Online and Marvel Realm of Champions, a rundown of the classic MMORPGs to play on mobile, the indie MMOs you need to know, an extra special post on Pantheon, WoW news galore, and our brand new Featured Artist segment!
Popular MMO Gaming Articles, Interviews, and Reviews
"Not much of a hint, I know… oh well, here's one: the next House is a cosmic one, with lots of cool tech." To celebrate the release of the huge 3.0 Thor update, we interviewed the team behind MARVEL: Realm of Champions. As well as sharing their future plans and discussing hidden Marvel lore, they gave us an exclusive and almighty hint as to who their next playable Champion will be. Read me!
"We're now in the 2020's; we walk around with computers in our pockets that are more powerful than the clunky whirring behemoths that took up half the family living room." In a special post first-published on our sister website, mobilegames.com, our Head of Content shared a full rundown and analysis of the golden-era MMORPGs that can now be played on mobile. Read me!
MMO Gaming Giveaways
This month we gave away beta-review keys for an awesome looking new MOBA/MOSH - Super Squad - from small but plucky British developers Bad Fox Studios. Check out our giveaways page for more info and help shape the exciting upcoming shoot-em-up
We're really getting into the habit of giving our loyal readers free stuff! This month we gave away a brand-new cutting-edge EPOS H3 headset to one lucky follower on our Twitter channel. And guess what? Next month we're planning to run our biggest tech giveaway competition in years and years. So make sure you don't miss your chance to win - follow us on our social channels (Twitter, Instagram, Facebook page, Facebook group) plus our multi-channel hashtag: #ILoveMMOGames.
EVE Online Interviews
"Scientists have had to continually push the bar of difficulty because EVE players are so incredible at their work." MMO Games has committed to bringing you a new EVE Online directors' interview every single month. In May's edition, Saemmi and Bergur explored their amazing citizen science initiative Project Discovery, boasted proudly of their finest EVE Online experiences, and shared some pretty amazing advice for finding work in the games industry. Read me!
Featured Artist: Darrien Kobayashi Gibson
We're delighted to announce a brand new feature for MMO Games. We're going to be sharing some of the amazing artwork of game artists, talented fan-artists, and remarkable engineers. Our first Featured Game Artist was the amazing Darrien Kobayashi Gibson whose stunning cyberpunk and horror reimaginings of classic game characters like Samus, Link, and Raiden really took our breath away. View me!
If you know of any talented game artists who would like to be considered, just tell them to contact us. Oh, and one more thing - we have a huge game art competition coming up to celebrate this new feature so stay tuned folks!

The Pantheon Series
"While no company or game is without their flaws, I was able to reach a point where I was reasonably convinced that Visionary Realms' plans for Pantheon were something I felt the genre needed… and more importantly, that they had the grit to get it done (eventually)."
We know that crowdfunded MMOs have been controversial to say the least. That said, there's at least one we still have faith in - Pantheon: Rise of the Fallen. Our excitement around the upcoming title's potential has led us to run our popular content segment, "The Pantheon Series". If you're an MMORPG lover looking for a more social, challenging title, we implore you to check it out!
This month, we published a special guest article entitled "Canines, Control, and Crowdfunded MMOs" from the first non-dev player to have played Pantheon. Super-fantheon extraordinaire BazgrimTV uses an analogy of learned helplessness to explore his personal experiences with crowdfunding and why he thinks Pantheon: Rise of the Fallen may well be the exception to the rule. Read me!
WoW Wednesdays
We've brought back a reader-favourite feature on MMOGames - WoW Wednesdays where you can discover all the need-to-know World of Warcraft updates, in-game events, and esports bonanzas.
This month's featured: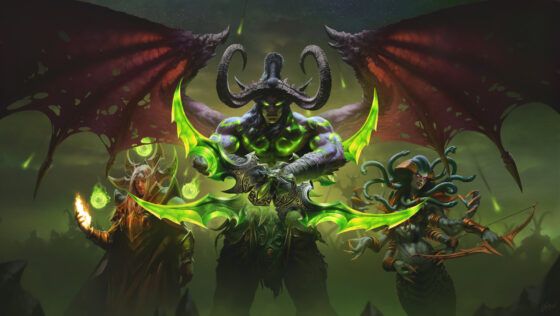 Feelgood Fridays
We know times are dark for a lot of people right now, so we enjoy sharing some feel-good gaming news to give you some pandemic cheer. Our #FeelgoodFriday gaming news section talks about the games industry decisions that make us happy: inclusivity, accessibility, sustainability, and diversity.
This month was Mental Health Month, we published Feelgood content on: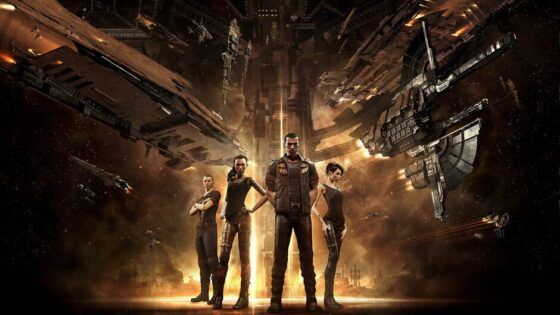 Indie Spotlight
In our new Indie Spotlight feature, we shine a light on the lesser-known games that are deserving of more love and attention. If you have an online indie game to recommend, let us know via comment or message.
This month, we shone our light on not one, not two, but three fab-looking indie titles:
Super Squad - The game critics are calling the British League of Legends. While still in its beta form, we suspect this MOSH (multiplayer online shoot-'em-up) by Bad Fox Studios could be the next big thing. Check it out!

Broken Ranks - Small Polish studio Whitemoon Games delivers a classic looking RPG experience with a difference; simultaneous timed turn taking. A feature that adds a rewarding sense of tension to the beloved genre. Check it out!

V Rising - If you're looking for something with more of a bite, then the sanguine survival of vampire RPG may be more for you. Stunlock Studios' dark fantasy RPG game is still in its beta form, but when it arrives we think it will make an entrance like a bat out of hell. Check it out!
Don't forget to check out our previous Indie Spotlight features on Voidspace, Scars of Honor, Infinite Fleet, Key to Heaven, and Project: Gorgon.
MMO Gaming Updates, Events, DLCs, and Patches

Upcoming MMO Games, Playtests, and Trailers
PUBG New State, the futuristic reimagining of the battle-royale phenomenon that took the world by storm, has officially opened for Alpha Test sign-ups. Early reports look highly promising with high-tech weaponry and some awesome new skills. Read me!
Dual Universe showed off their artistic side as well as that of their players with build & art showcases. Plus, their newsletter let us into some behind-the-scenes secrets of the DU world. Read me!
Ashes of Creation put out a call for content creators to help them shape the upcoming MMORPG that everyone is excited about. This is a huge opportunity to have an impact on a game that people will be talking about for decades to come. Read me!
MMOGames.com is committed to bringing you all the freshest, funniest, and most insightful MMOGames news and content. If you enjoyed this recap, share it with your community. And make sure that you never miss our updates and exclusive giveaways by following and favoriting us on Instagram, Twitter, and Facebook.