It looks like yet another future World of Warcraft expansion has possibly been leaked. We say possibly of course because right now nothing is confirmed. And we say again because this is the second rumored WoW expansion leak to happen in less than a week! Before we go any further please be aware that by reading beyond this point you might be exposed to future spoilers for World of Warcraft, continue at your own risk.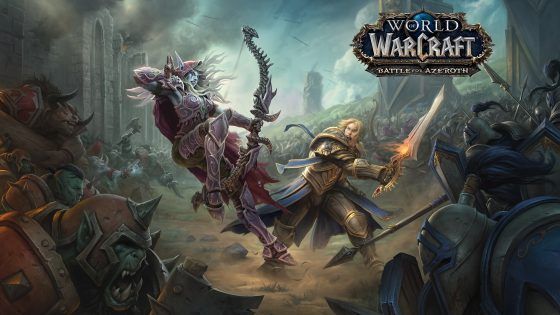 The first expansion, which was leaked last week was Age of Darkness. This expansion will allegedly see the old god N'zoth unleash a darkness that covers Azeroth. The expansion is rumored to have the Tinker class, a level squish with a new cap at 60, a new max-level progression system called Conquest, and a few improvements and reworks on systems already in the game. The supposed release window for this expansion is the end of 2020. There is however a lot of debate over whether this rumored leak can be believed. For one, the original leak as posted on 4chan has been deleted. Others have called it a laughably bad attempt at trolling the community. Right now there doesn't seem to be much or any evidence to support the claims this rumor alleges. So for now, take this with a heaping pile of salt.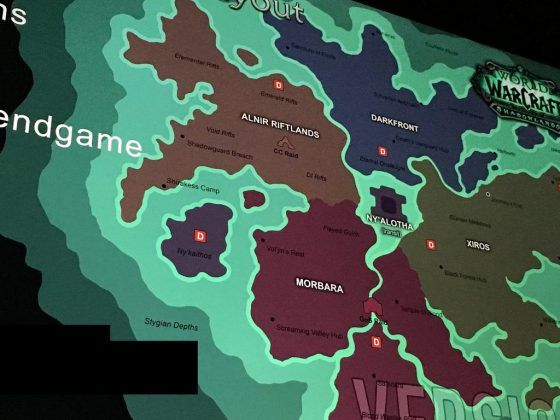 The second expansion, supposedly leaked is Shadowlands and, unlike the first, it is actually a little bit more believable. Once again, the leak came from 4chan, for anyone familiar with leaks and rumors this won't be surprising at all. It is rumored to have two continents, Dragon Isles and Shadowlands. In fact, this is what makes the whole rumor so believable, there's also a zone map that looks quite official. After a Youtuber made a video about the rumored Shadowlands leak he was supposedly contacted by people who had worked at Blizzard who supposedly confirmed the leak was real, including the image which supposedly came from an internal dev show and tell session. What do people think of this one? Well, it seems somewhat mixed. Plenty of people who think it's the real deal, others who say they'll wait and see. There are even some people who believe it is real and that Blizzard "leaked" it themselves to test the water. Whatever the case may be, we're going to have to wait until Blizzcon to find out if there was any truth to be had.