Each month, MMOGames.com will provide you with a rundown of all our best MMO games news, insights, giveaways and articles.
MMO Games Reviews and Articles
"Have you ever wondered what would happen if a battle-royale game had a lovechild with a Japanese gameshow?" No, neither had we. Then we sat down and played a whole load of FallGuys: Ultimate Knockout and we haven't looked back since. If you want to hear our thoughts, our tips, and our rating of this fun-filled chaotic hilarity, then you know what to do. Read me!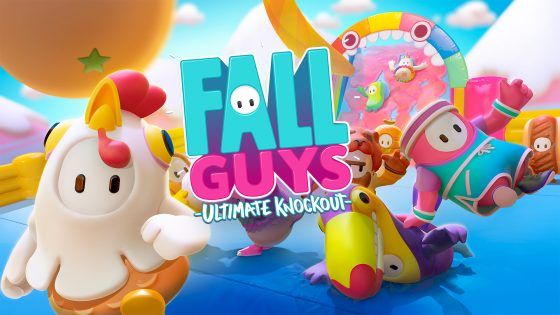 "Some people like to run a hot bath, others might settle into bed with a good book, but at MMOGames.com we prefer to plug in and log on to get our chill time." If you have had enough of slaughtering monsters or defending cities from invading armadas, then it might be time to check out our "chill-list" of the Top Four Relaxing MMO Games of all time. So fetch your fishing rod or your pony and get ready to unwind. Read me!
"We love flailing huge neon glowing swords as much as the next guy, but sometimes we get an itch to play something a little more toned down." Realism isn't all about graphics. We set one of our writers on The Hunt for a Truly Realistic MMO and he came up with games as varied as Life is Feudal to Second Life. To find out why...Read me!
MMO Games Giveaways
While not strictly a giveaway, we have uncovered the Warzone code that everyone has been talking about. Using the code we share in this article, you will get access to the mysterious locked shack and all the goodies hidden inside. Read me!
Griffons for everyone! We do have another giveaway that's just gone live for the fantasy MMORPG Echo of Soul: Phoenix. The giveaway is a special Welcome Pack that is ideal for new players while still offering some pretty cool items for regular players. It contains access to a Beginner's Pack, a Bronze Griffon Mount, and a Promethean Pet that automatically picks up loot. Claim Me!
New MMO Game Releases, Playtests, and Trailers
Last month, we wrote about sandbox-MMO Fractured's latest playtest - one of the most feature rich in its developmental history. They have now released the date of their next playlist and a whole load more features that have made us excited for this unique MMO. Read me!
The glorious fantasy MMO Tera is launching its own battle-arena spinoff. Details are still scarce, but we can expect a release date sometime this autumn. Read me!
MMO Game Updates, DLCs and Patches
Howdy partner! Red Dead Online's Naturalist Update is full of crocodile-based apparel for you "snappy dressers" out there. It also contains plenty of free loot for connecting your Rockstar and Prime Gaming accounts. And that's not all folks. Read me!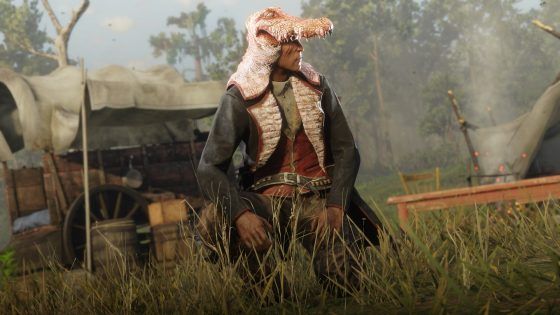 Elder Scrolls Online just keeps getting bigger and better. It hasn't felt like long since ESO made Skyrim playable for their online players, and already they are expanding and building on the map with the launch of new dungeons, vampiric quests, and underground cities. Tamriel truly is the gift that keeps on giving, and the Stonethorn DLC is no exception. Read me!
Are you ready to take the Lunar Plunge? The always creative and colourful voxel MMO Trove has had a major update featuring a six-stage quest, special event items, and much much more. Read me!
By the great ladle of Odin! Ragnarok Online is cooking up a storm with their new update which not only features monsters, treasures and weaponry but a cooking system that will please even the most culinarily proficient of gamers. Read me!
Animal lovers, are you ready? Everyone's favourite pet-based MMO Mabinogi now offers new lands to explore. The Forest of Four Seasons and Dynamic Lands provide fantastic opportunities for adventure. The new realms contain some challenging bosses whose defeat promises next-level loot. Read me!
Webzen's MU Online published a fab update that isn't shy of new features. If you read July's update you will have learned all about their new Slayer character. As well as making that character playable in all servers, Webzen have released the Scorched Canyon map, new weaponry and more. Read me!
Bless Unleashed has taken a leap across platforms and is now available on PS4 after an initial few months as an XboxOne exclusive. The MMO is gaining players and momentum at breakneck speed and we are looking forward to seeing how they compete against games like BDO. Read me!
Commence the siege! In a clan-war like no other, Netmarble's Lineage II: Revolution see's warfare grow on a massive scale. The Aden Castle Clan War event featured huge-scale fights for global dominance rage across all servers. Read me!
You've gotta fight, for your sprite, to parrrrty. Grand Fantasia the colourful anime fantasy MMO from the gaming gods at Gamigo now has an exciting new dungeon with a fearsome new boss. What do they call that boss? The Fearsome Argonath? The Bringer of Death? Terrorzord the Eater of Bones? Nope, it's Alice. But don't let the name fool you, she packs a punch. Read me!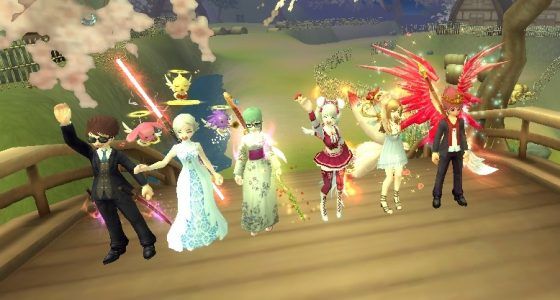 Guild Wars 2 celebrated a "Steamy" 8th birthday with a selection of goodies and a dragon-focused expansion to reward their players with fire and gold. Read me!
Other MMO Games News
Thanks to a study by some whitecoated researchers, we now know which MMO has been the most popular MMO of our global lockdown. And it may surprise you. Read me!
Alongside the release of new content, Tera have been supporting the excellent cause of Heart to Heart International. We commend them for using their platform for good! Read me!
MMOGames.com is committed to bringing you all the freshest, funniest, and most insightful MMOGames news and content. If you enjoyed this recap, why not share it with your community? And to make sure that you never miss our updates and exclusive giveaways by following and favoriting us on Instagram, Twitter, and Facebook.