Fans of anime-style fantasy MMORPG Aura Kingdom may soon find their new favourite title on their mobile devices. Spawned from X-legend's own graphical IP, the new mobile MMORPG from Q-Dazzle is another anime adventure for fantasy fans. Having already taken Southeast Asia by storm under the name Master Topia, western audiences are now able to pre-register for the American and European release of Dragonicle. And if you're wondering why you should - there are some perks waiting to sweeten the deal.
The game centres around saving a kingdom from an undead crisis with the help of draconic magic. So far, so fantasy. Through facing off against powerful enemies and forming pacts, players assume the power of their own dragon soul. Each dragon soul is unique, and as you fight in pursuit of your soul's strongest form, their individual stories and personalities will gradually reveal themselves.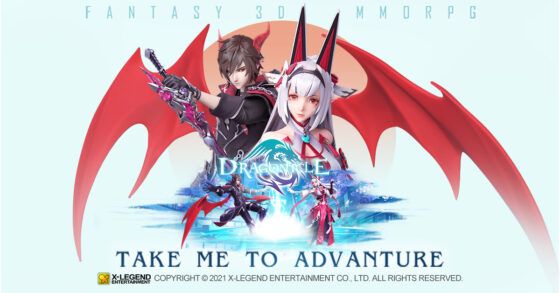 Featuring all the bells and whistles of similar MMORPGs such as PvP and dungeons, there will also be scope for players to automatically earn experience points and rewards even when offline. The game also aims to flaunt some stylish graphics reminiscent of Aura Kingdom and its anime-style compatriots.
Prospective players can sign up now to receive some 'B.Diamonds', in addition to some goal-led rewards depending on how many people have signed up to the Dragonicle pre-registration. With at least 50k pre-registrations so far bagging prospective players a T4 Purple Ring, there's more where that came from. So if an anime-style mobile game with a penchant for dragons speaks to you, then head over to the official website to check it out.
MMOGames.com is committed to bringing you all the freshest, funniest, and most insightful MMO news. If you enjoyed this content, why not share it with your community? And make sure that you never miss our updates and exclusive giveaways by following and favouriting us on Instagram, Twitter, and Facebook.