Were you so busy enjoying April that you missed all the best gaming news? Each month, MMOGames.com brings you a rundown of all the best gaming news, insights, giveaways, interviews, and articles.
This month's Gaming Highlights feature a brilliant Valheim review, a run-down of MMO Gaming's most annoying NPCs, a guest post on Pantheon, an EVE Online director's interview, an indie MMORPG you need to know about, free gaming hardware, updates and events in all your favourite games, and more.
Popular MMO Gaming Articles and Reviews
"Markus earned his place in Valheim for countless feats of combat prowess on Earth. Yet here, on the Tenth World, the mighty warrior has been immolated by his own campfire, body-slammed by the ground after not following proper health and safety protocols for thatching and, most embarrassingly of all, felled by a tree in an ironic and vengeful twist of fate." Discover why in spite of these gruesome and embarrassing deaths, our MMORPG aficionado Marc gave the Viking sandbox survival game a 9/10 score in our hilarious spoiler-free Valheim review. Read me!
"As we all know, humility is a virtue – and some of these blowards are anything but humble. So we're more than willing to give them their crown. A crown of shame." Last month's readers loved our MMORPG NPC Hall of Fame, celebrating the most beloved and hilarious non-player characters from your favourite MMORPGs. But as our writer pointed out, for every yin there is a yang; so dig in and discover the most annoying and frustrating NPCs in existence in our MMORPG NPC Hall of Shame. Featuring fan-"favourites" from MapleStory, WoW, SWTOR, and ESO. Read me!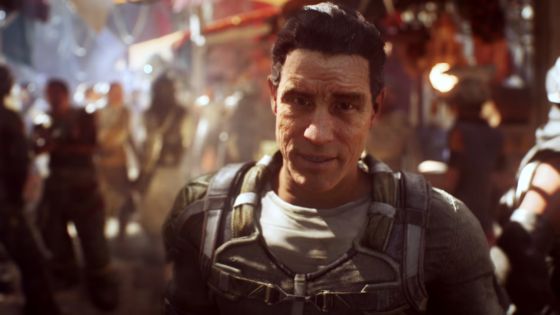 "To ensure that our reviews are reviews you can trust, we don't receive any affiliate payments or partner benefits for promoting these products." While Easter may be over, this list of ultimate gaming gear is still alive and kicking. If you're looking to treat a gamer friend but you're stuck for inspiration, be sure to check it out. Read me!
MMO Gaming Giveaways
Are you interested in helping to build the city-builder game everyone is talking about? We're giving away spring alpha keys for Fractured on our giveaways page right now. So what are you waiting for? Go and claim one and help shape the exciting upcoming title. Claim me!
We also gave away plenty of gaming hardware including a free Nacon Pro Xbox Controller. We already have an exciting hardware giveaway lined up for May, so make sure you don't miss your chance to win - follow us on our social channels (Twitter, Instagram, Facebook page, Facebook group) as well as the hashtag #ILoveMMOGames.
EVE Online Interviews
"It's a fascinating change of dynamic, we're entering completely unchartered territories." MMOGames has committed to bringing you a new EVE Online directors interview every single month. In April's entry, we discussed fleet formations, the Federation Grand Prix, paying tribute to legendary players, and the possibility of lasting peace among the planets. Read me!
The Pantheon Series
"It is a planet devastated from planar collisions, relentless war, and the placement of otherworldly races holding onto survival after their home planets were erased from existence.
Those of you who have been following our recent content won't have missed our latest popular mini-venture, "The Pantheon Series". If you're an MMORPG lover looking for a more social, challenging title, we implore you to check it out!
This month, we published a special guest article from the super-fantheons at PantheonPlus exploring how the dangerous climate system in Pantheon will put the "E" back in PvE. Read me!
WoW Wednesdays
We've brought back a reader-favourite feature on MMOGames - WoW Wednesdays - where you can discover all the need-to-know World of Warcraft updates, in-game events, and esports bonanzas.
This month's featured:
Readers from last month will be pleased to know that WoW have achieved their Covid-19 fundraising title and released the one and only Daisy the Sloth! Congratulations to everyone who donated! Discover WoW Wednesdays!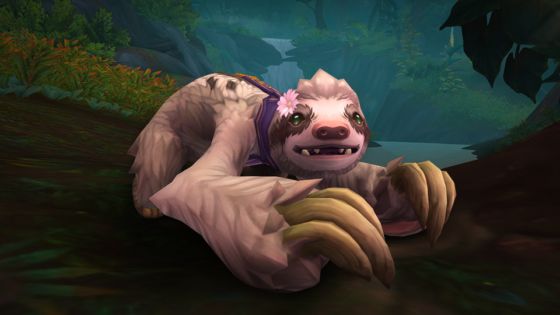 Feelgood Fridays
We know times are dark for a lot of people right now, so we enjoy sharing some feel-good gaming news to give you some lockdown cheer. Last month's #FeelgoodFriday gaming news featured progress and opportunities in inclusivity, accessibility, sustainability, and diversity.
This month, we published Feelgood content on:
Indie Spotlight
In our new Indie Spotlight feature, we shine a light on the lesser-known games that are deserving of more love and attention. If you have an online indie game to recommend, let us know via comment or message.
This month's brilliant indie MMORPG title is another game that, like Pantheon, harkens back to MMO gaming's challenging roots. Brought to you by a husband and wife duo, Project: Gorgon truly lives up to the indie name and truly has a lot to give. Read me!
Don't forget to check out our previous Indie Spotlight features on Voidspace, Scars of Honor, Infinite Fleet, and Key to Heaven.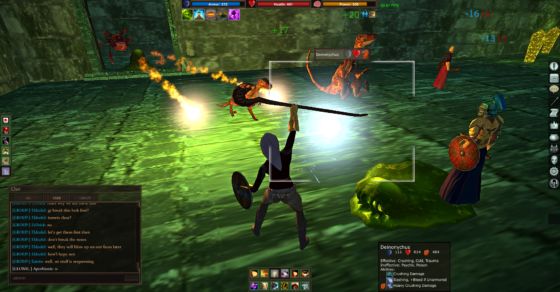 MMO Gaming Updates, Events, DLCs, and Patches
With 2021 well underway, March saw the launch of lots of exciting updates to our favourite online games:
New MMO Games, Playtests, and Trailers
Bad news for Lord of the Rings fans (although great news for the ongoing Lord of the Rings Online), the upcoming Amazon Lord of the Rings MMO has been cast into the fire. A quote from a certain wizard springs to mind: "I will not say: do not weep; for not all tears are an evil." Read me!
Arguably the most exciting upcoming MMORPG of the decade, Ashes of Creation has put out a call for more alpha testers and developers. With their non-NDA alpha opening on the first of June, we expect plenty more updates on the horizon. They also released a slew of exciting new info. We've got it all covered here. Read me!
Those who read our review, will know that Bless Unleashed has been a joy on console for a while now. But the title is getting closer and closer to a full PC release with the announcement of their latest playtest. Read me!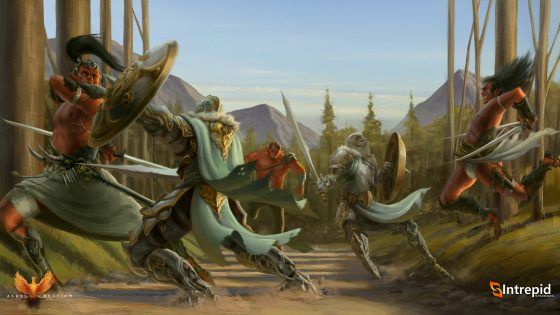 Gamigo and Kinship Entertainment's latest collaboration is an innovative upcoming tower-defence/MOBA hybrid named Skydome. We'll keep you updated with new info as soon as we have it, in the meantime this is what you need to know about the game. And for the details of their now-live closed beta... Read me!
Other MMO Gaming News
To celebrate turning 18, EVE Online is asking its players to submit videos of their favourite memories. Not only will these memories be featured in special commemorative promotions but the submitting players will receive some epic rewards. Read me!
MMOGames is committed to bringing you all the freshest, funniest, and best MMO gaming news and content. If you enjoyed this recap, share it with your community. And make sure that you never miss our updates and exclusive giveaways by following and favoriting us on Instagram, Twitter, and Facebook.