While massively multiplayer online gaming will always be our forte, our speciality, and our bread and butter, very occasionally we like to bring you some news from other parts of the internet that could be of interest. We're big fans of mobile gaming, and while investments are no game, these apps sure keep mobile users just as busy.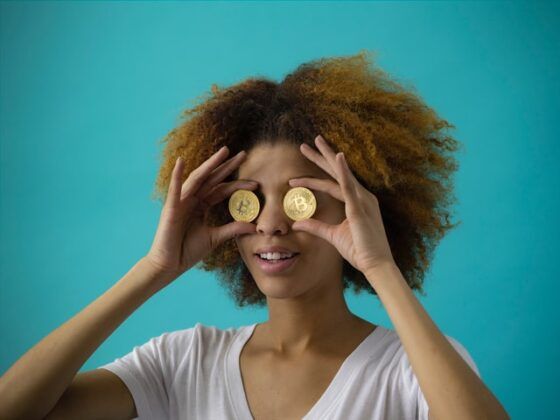 If you've recently started getting into Bitcoin, then you'll know that there's no physical bank that helps with its transactions. Having a decentralized currency circumvents banks, allowing you to keep track of your money and spend it as you please. But then, it begs the question of safety. You need not worry, as safety is largely guaranteed via its crypto-backed blockchain network. However, there have been some cases where android users have been defrauded of their money simply because they weren't using verified Bitcoin Apps like bitcoin code. Here we look at what kind of Bitcoin apps you'll need for your Android device while giving you examples of the ones that you can trust for keeping your investment safe.
Bitcoin Android Wallets
Before you begin your bitcoin journey, you'll need a wallet. If you've been dabbling in crypto for a while, then you already know the merits of a cold vs hot wallet. In the case of Android wallets, we're talking about hot ones. Not hot as in popular, instead, those ones that are connected to a network and have some inherent risks of security. If you have a large sum of Bitcoin in your pockets, then you'll definitely need a cold wallet. For a few Bitcoin, a hot wallet should suffice.
Hot wallets like Trust, Mycelium, Coinomi, and Abra are just some examples of excellent Bitcoin wallets that contain essential security features, like 2FA, they allow you to seamlessly transfer Bitcoins to other platforms, support multiple currencies, are user-friendly, and utilize open-source software.
Bitcoin Android Exchanges
Once you've established a safekeeping unit for your Bitcoin that you can access on the go, you can fill it up using Bitcoin exchanges. In fact, Android apps for these were the first to appear, considering the initial interest by investors and traders. Like Forex Exchanges, Bitcoin exchanges provide the same function – offering a marketplace for Bitcoin buyers and sellers using other currencies, whether fiat or crypto. However, unlike forex exchanges, Bitcoin is an online system, meaning transactions for exchanging currencies is extremely fast.
Some exchanges have been the subject of hacking and fraud, but some have maintained their authority. Binance and Coinbase are the two most popular ones. They're among the early ones who saw the potential of Bitcoin and saw the need for exchanges in the future. Both host multiple crypto-currencies, show live trends and prices, have features that notify you of the buying time, and present alarms when prices start to fall.
Bitcoin Android News Apps
Unless you're a "Hodler", you need to keep track of Bitcoin prices so that you can trade safely. Plus, it gives you an edge over others when you know the right time for buying and the best time to sell your Bitcoins. In turn, generating a profit and amassing huge sums of money. However, Bitcoin is an extremely volatile currency. Though it isn't largely correlated with other currencies or financial assets, it does show mercurial behavior as large price movements occur. You need to keep track of these price movements and anticipate them before they occur so you can make money when Bitcoin prices shoot, or conversely, betting on the short when they fall.
Having a Bitcoin news app on your Android device can greatly help with these predictions as it doesn't require you to remain so vigilant. Apps like Coindesk, Crypto News, and even Twitter are among the most useful ones when keeping track of Bitcoin updates. They give you an expert opinion from crypto gurus, shed light on what market leaders are thinking, and let you know of any factors that might affect the price of Bitcoin in the future.
N.B. Cryptocurrency investments are famously volatile. Anyone who invests should perform careful and extensive research covering all of their options, tools, investments, and platforms. This opinion-based article is not intended as legal or investment advice. The views expressed here do not represent the views of the MMOGames team nor brand.