Chaotic scenes in Cyrodiil today as Blackwood, the next Gates of Oblivion chapter, has landed in The Elder Scrolls Online. The Blackwood chapter follows February's Flames of Ambition DLC. Only this time there's even more brand new content worthy of the Daedric Prince of Change himself.
As of today, PC, Mac and Stadia players can dive into this fiery expansion. Meanwhile, console players need only wait for another week as it drops on 8th June.
The expansion's namesake, Blackwood, is set to be the latest zone for players to explore. These murky marshlands are Mehrunes Dagon's ground zero as his destructive designs for Tamriel begin to take shape. Set to feature over 30 hours of main-quest content, the next chapter should appeal to Oblivion fans as some familiar scenes begin to plague the land.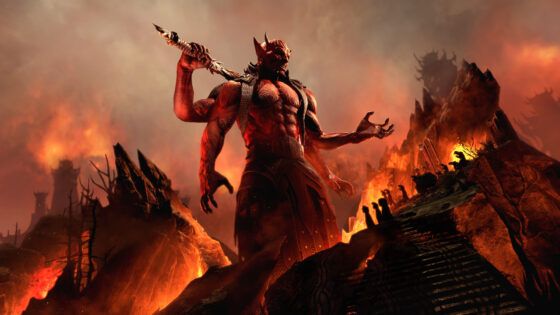 Blackwood Key Features
Blackwood - Aside from the looming Daedric threat from Oblivion, the diverse local creatures should provide their own challenge for the intrepid explorers of this treacherous wilderness.

New Story - 800 years before the Oblivion Crisis we know and love, it seems the Daedric Prince of Destruction is a creature of habit. But there are more secrets to uncover that are a little closer to home.

New Companions System - Two new companions are ready to tag along on your adventures. A rapport system gives way to special quests and rewards as they level up alongside you.

Oblivion Portals - New world events that transport you to the Deadlands from Blackwood. Take the fight to Mehrunes Dagon and his Daedric legions.

Rockgrove Trial - A 12-player Trial in which players defend Rockgrove against Daedric cultists. Gear, Achievements and other collectibles await the victors.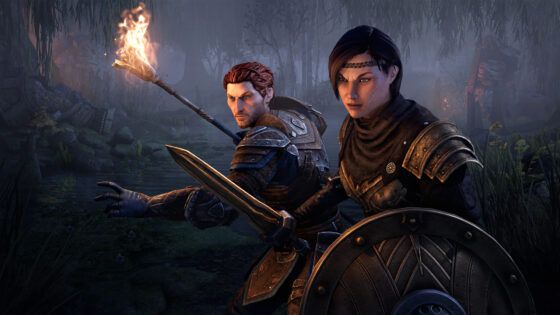 Update 30
The Blackwood DLC arrives at the same time as Update 30, a free base-game patch for all ESO players. New features include a new Endeavors System and new default Tutorial, which allows players to pick their starting location. A new Ability Bar Timer will also help players keep on top of fast-paced encounters.
For a full rundown of these features, as well as many others, check out the patch notes. And for all the juicy details of Blackwood itself, check out the ESO news page.
MMOGames.com is committed to bringing you all the freshest, funniest, and most insightful MMO news. If you enjoyed this content, why not share it with your community? And make sure that you never miss our updates and exclusive giveaways by following and favouriting us on Instagram, Twitter, and Facebook.