This giveaway has ended, and the winners have been notified. Thank you!
Bus Simulator 18 is a driving simulator that lets players experience the job of a bus driver in a vast and freely drivable urban area. Fire up your bus, check your schedule, and transport your passengers safely and punctually to their destinations around the city. You can run a route alone, or you can team up with friends in multiplayer mode, exploring and driving where you like. Drive across twelve different city districts through various times of day and night, weather and traffic conditions, and more. You can even run your own bus company, collect fares and manage your bus fleet, and plan your routes - just watch out for those potholes! While Bus Simulator 18 is insanely fun, and we're excited to offer you this special Bus Simulator 18 Steam Game Giveaway! Enter now for your chance to win a key for a free copy of Bus Simulator 18 on Steam, a $29.99 USD / EUR value!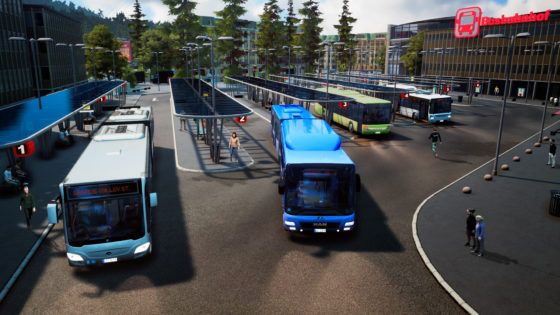 What You Get From The Bus Simulator 18 Steam Game Giveaway
A copy of Bus Simulator 18 on Steam, a $29.99 USD / EUR value!
How To Redeem Your Bus Simulator 18 Steam Game Giveaway Key
Bus Simulator 18 is played via Steam. If you do not already have Steam installed, go here to install it.

Launch the Steam client software and log into your Steam account.

On the upper bar of the Steam client, choose "Games." Then, choose "Activate a Product on Steam."

Follow the onscreen instructions to complete the process!
Enter Via Gleam
Sign in with a selection of options within the Gleam widget below and complete one or more entries to enter our giveaway. You can select all of them or just one, it's entirely up to you, though the more you choose, the more chances you have to win! This giveaway will end on Monday, August 6, 2018, at 08:00 GMT. This round of the giveaway is for 6 keys.
We will be in touch by email with the winners once the contest comes to an end. If you have any issues, please contact us.