I must be one of the few people who truly appreciated Call of Duty: Infinite Warfare for what it was when it came out in 2016. While many fans lambasted the game's futuristic setting, I felt it truly offered a nice turn for the devs at Infinity Ward, especially after Ghosts came up short. Between the wacky 80's style Zombies In Spaceland, the addictive multiplayer and the fun single player campaign, it was really something.
For the most part, I could kind of understand why some folks were upset. They wanted the "core" Call of Duty experience to be like what they grew up with through the original Modern Warfare trilogy. Ghosts deviated from that path and Infinite Warfare went even further off the map. So a return to form would probably do good overall, and thankfully, that's just what we get with Call of Duty: Modern Warfare.
Not so much a reboot as it is a revision, this game has a lot to its components, unlike last year's Call of Duty: Black Ops 4. There's no Zombies or Battle Royale to speak of, but there is a single player campaign that packs lots of oomph. On top of that, the multiplayer has a fine balance between competitive and cooperative. It does have its hiccups, but you probably won't find a more substantial addition to the Call of Duty series than right here. Infinity Ward still gets it, and this game is the proof.
It's Captain Price, But...Different?
The game's story seems like something you'd find out of real combat situations you read about. There's a terrorist force that's doing all kinds of evil things, from bombings to other acts of cruelty. It's up to Captain Price and his unlikely team to fight back the best way they know how: with firepower and instinct.
This game features a somewhat younger Price than the previous games, with a different look and a somewhat gruff voice. His attitude remains generally the same, as he forms his team to fight back against Al-Qatala. This includes a CIA officer named Alex, rebel leader Farah Karim (probably one of my favorite characters in the series now) and her brother Hadir. Others join up as well, providing direction and keeping the story moving along.
There are some things that may not sit well with players, since this is a 2019 Call of Duty game. But then again, the series has been taking chances for years, from its controversial "No Russian" mission in Modern Warfare 2 (still sends chills to some) to a nuclear explosion from the original game. There are a couple of moments here that may be hard to shake, but that's Infinity Ward, not holding back when it comes to their style.
I'm just pleased to see a single player campaign in Call of Duty again. WWII had a pretty great one a couple of years ago, but Black Ops 4 was completely devoid of it, focusing on multiplayer instead. With the campaign here, as gritty as it is, it helps the game feel more balanced. It's not all fast-paced either, as there are effective flashbacks and even a quiet house raid that will leave you wondering what's around the next corner.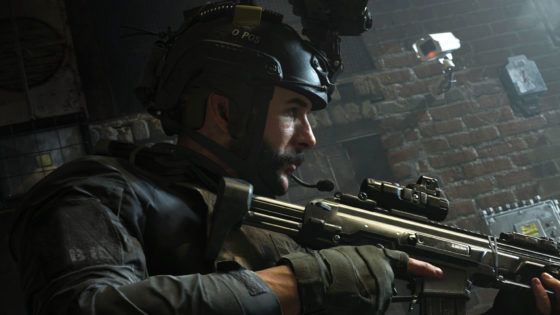 Let's Get To the Multiplayer
Speaking of story, the game's cooperative Spec Ops mode pulls off a nice trick. It tells its own story that coordinates with the single player campaign, with some cool items to find along the way. It also doesn't lose any of the intensity, as Infinity Ward's approach to a Horde-style mode is impressive. That said, you probably shouldn't go it alone. By all means, make sure you find an experienced team. Otherwise, you're going to be left laying on the side of the road, accomplishing very little. It helps to know a good squad going in, as matchmaking can be a crapshoot.
That said, for those that are experienced, there's something rewarding with Spec Ops. You can fight your way through each of the missions, finding what you need and continuing to move on. As stated previously, this is completely intense, but a good time for those that aren't afraid to stand up and fight. Newcomers, however, will probably want to stick to the campaign until they get a hang of the game's controls and techniques.
As for general multiplayer, there's a lot to dig into here. I did notice the map count was a little short at launch, with about ten or so to choose from. However, the modes that are included here offer a lot of variety, especially for classic fans. Team Deathmatch is always a signature favorite, and Kill Confirmed will have you doing a mad dash for tags while avoiding leaving one for your own. Free-For-All, Search & Destroy, Survival and Ground War are also included, with more to come via free updates.
While it'll take a little while for multiplayer to build up to its potential, I found the matches to connect quite well. Sure, I got my butt kicked, but it's great to learn from the experience and score some great kills in the process. What's more, the cross-play works really well, and you can also track your progress across multiple platforms. I like what's offered here, and it's great to pick things up without starting completely over.
Finally, there's Ground War, a 64-player mode that tries to bring Call of Duty into the realm of Battlefield. It's not quite on the level of that feat just yet, as there's still some adjusting to do. However, it is pretty cool, and I'm looking forward to see it evolve with new maps.

As for online performance, both Xbox One and PlayStation 4 were up to speed, not losing any performance outside of occasional lag from other players. Some players may not even notice.
It Feels Like Call of Duty
Where I found myself truly surprised with Modern Warfare is with its gameplay. Sure, I've played these sort of games in the past; and Infinite Warfare had its own techniques that were easy to control, but hard to master. Yet this game feels like a return to Call of Duty's core values, where sheer intensity and having to rely on quick skills will keep you in one piece for a good while.
The developers really tightened down on the gameplay here, even offering you the ability to "peek" around corners. This is more useful than you might think, since there could be an enemy ready to train their sights on you. As always, you can go to your grenades that are on hand to clean up a situation, either with a flashbang or something a little more explosive. The guns themselves are highly effective as well, though the shotgun may be an acquired taste due to its limited range. Still, get close enough to an enemy soldier, and you can make them fly across the room.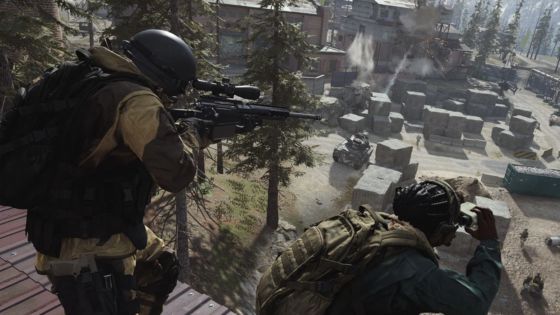 There are moments where things might get too intense for certain players. For instance, accidentally shooting the wrong person in an undercover situation can result in one hell of a firefight, which you're not likely to survive. You'll also need to work quickly to take part in certain moments to save your team, or else you're dead. There is a slight learning curve to Modern Warfare, but players that generally "get" the series will feel right at home here.
Even if you die a couple of times, don't fret. It's part of a learning experience that will provide you a better idea of tactics overall. And the ability to level up and pick from customized loadouts goes a long way too, as you can pick the right weapons for the job or challenge yourself with something different, like that shotgun.
Infinity Ward Really Steps Up the Presentation
Finally, let's talk a bit about Modern Warfare's visuals. Infinity Ward pulled off a nice trick here, throwing in some familiar elements from past games, but introducing them in its most polished engine to date. It's startling how realistic Modern Warfare can look at times, from impressive player models to stunning settings to a steady frame rate. In fact, I barely saw any glitches to speak of in the game. Some frame rate hitches here and there, yeah, but overall it's really something for the Call of Duty series.
I'm also a fan of the mixture of gameplay and cutscenes, really giving the campaign some much-needed oomph to bring players back. It was great learning about the characters involved here, particularly Farah, who would make for an ideal lead for the Call of Duty series down the road. The actors here are in top form, and even Price's fill-in understands the character and "gets" him. This is one story worth sticking out, even with the rough spots.
I also like the audio. The sound effects from weapons are truly authentic, from the rattle of the assault rifles to the explosions from grenades. It's great to hear some of the smaller things work out well too, like the surfaces your soldier walks on. Play this in a surround sound set-up if you can.
Along with the top-notice voicework and effects, the music is good, too. It's intermittent for the most part, but well composed and fitting with the Call of Duty theme. You'll like what you hear here.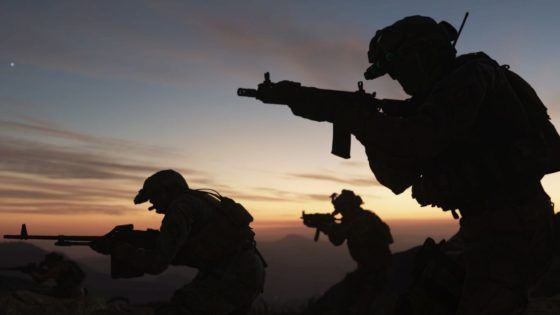 Gameplay: 9/10
While some rookies may be frustrated by the somewhat more skillful pace of the game at first, Call of Duty: Modern Warfare rewards that patience in many ways. As you grow more accustomed to what the game has on hand, you'll learn more and apply it to the various modes available. You learn, you live, and you keep learning. It's not often you see an entry in a decade-old franchise do that, and do that well.
Innovation: 8/10
While Call of Duty: Modern Warfare does have a structure similar to what we've seen in previous games, it packs its content with innovative goodness. The single player campaign is worthwhile, even though it's not for everyone's tastes. The multiplayer, both Spec Ops and versus, are excellent, backed by strong performance with barely any lag.
Multiplayer: 8.5/10
Spec Ops will likely throw some fans for a loop due to the challenge level. It's definitely something that isn't for players that are in a hurry. Instead, you'll want to make sure you have a properly trained team on hand to take it on. Once you do, however, you'll be promptly rewarded, especially as you tackle new missions and become more experienced.
The general multiplayer is still top-notch, with the many modes that are available and a good, if not great, variety of maps. More content is on the way, free of charge. Ground War still needs room to grow, but there's potential here.
Finally, the cross-play features are outstanding and well-implemented. Infinity Ward did its homework here and it clearly shows.
Graphics/Sound: 9/10
Even though I liked how Infinite Warfare's presentation was done, Modern Warfare takes a true step up. Infinity Ward's new engine is dazzling and very life-like. Even the game's slowest scenarios don't lose any of their sheer intensity. The lighting is just about perfect, and the animations are really something. Some of the maps can look slightly unpolished at times, but the zippy frame rate and genuinely high performance of the overall game make up for that.
The audio is wonderfully balanced as well, between realistic sound effects, quality voice acting (Claudia Doumit is awesome as Farah) and powerful music. Get your headphones or a good stereo system to get its full benefits.
Value for Money: 9/10
After I found last year's Black Ops 4 to be somewhat lacking (mainly because there was hardly any single player content), it feels like Modern Warfare is a proper return to balance. The campaign is sure to be a hit for many, and the multiplayer has a lot to offer, both competitively and cooperatively. That said, you'll want to make sure you get your skills in check because you're really going to need them.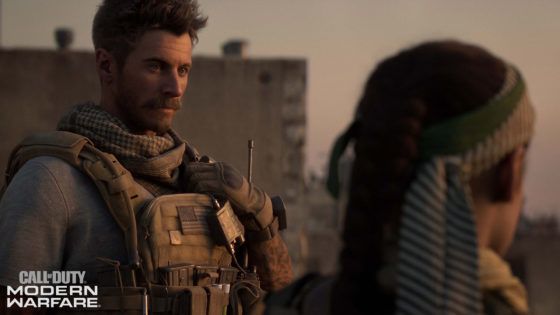 Overall: 8.5/10
Kudos to Infinity Ward for going all out with Modern Warfare. It truly feels like they're back in the driver's seat, making me forget all about Ghosts with an entry grounded in reality and jam-packed with content. The difficulty curve might take a little bit of time to get over, and Spec Ops could be problematic with the wrong crew. Alternatively, get everything going the right way, and you'll find yourself highly invested in what Modern Warfare has to offer. I'm actually excited to see what's next after this return to form.