Crowfall is going to be at Gamescom, but if you're among those who couldn't afford to stay in Cologne, Germany for a week, the team has you covered. A lineup of Crowfall livestreams will touch on several aspects of the throne war MMO's development and design all through Gamescom.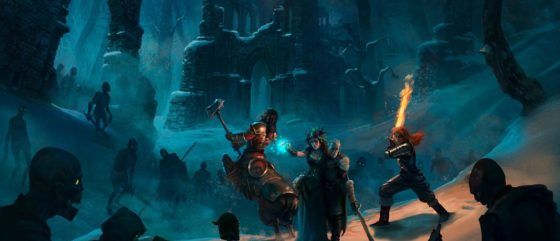 Starting on Wednesday, August 23rd, Crowfall will fire off a new stream each day of the week until Saturday, August 26th. Each stream will go live at 6pm CEST/12pm EDT. Here are the topics up for discussion each day:
August 23rd will take a closer look at the Eternal Kingdoms feature and what it means for players and the game itself.

August 24th will be devoted to the race and class split as well as improvements to the game's Powers bar.

August 25th is all about the Skill Tree revisions and the new Character Sheet

August 26th covers the game's art direction with discussion about the game's look from concept to final creation.
In addition to the daily streams through Gamescom, Crowfall will be offering store sales on a variety of items such as 33% off of the Bronze Bundle and 50% off the Arkon Greatsword Relic. All of the information about the streams and sales can be seen on the game's website.
Our Thoughts
Here's hoping we'll see some new revelations come from Crowfall at this year's Gamescom! Which stream topic are you the most interested in? Do any of the streams appeal to you or are you hoping for some other information instead?
Source: official website
Articles Related to Crowfall
Crowfall Talks Game Systems in Latest ACE Q&A
Crowfall Adds New Building Objects to Eternal Kingdoms
Crowfall Makes Changes to Skill Progression