Legendary MMO developers Cryptic Studios of Neverwinter and Star Trek Online fame are celebrating their 20th anniversary. "It's a proud moment for all of us at Cryptic Studios, to be celebrating our twenty-year anniversary," said Stephen D'Angelo, CEO of Cryptic Studios. "What the studio has accomplished through the years is nothing short of spectacular and humbling. We want to thank our fans for the amazing support they've shown us these past two decades. We are excited to continue our legacy of delivering epic gameplay experiences for franchises that players love, including the upcoming launch of Magic: Legends."
As part of their ongoing celebrations the studio has unveiled the 19th major content release for their free-to-play action MMORPG based on the acclaimed Dungeons and Dragons franchise, Neverwinter. Preceded by the Infernal Descent update, and the Rage of Bel episode which acted as a segue between the two, this latest step in the ever-winding narrative of this compelling classic is entitled Avernus.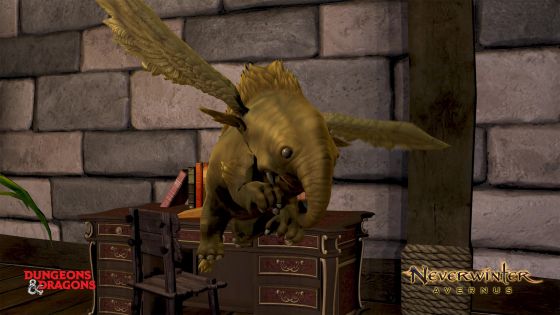 This chapter sends players on a quest through the Wastes of Avernus, the first layer of the Nine Hells into which Infernal Descent saw players plunge. At first, players will encounter an old friend of Archdevil Zariel named Lulu - a curious hollyphant whose memories must be restored if she is to help unlock a curious puzzle box in the player's possession.
Within the sprawling new Adventure Zone players can explore with their infernal War Machines to resolve this quest, fighting through hordes of demons to continue the Descent Into Avernus storyline and take part in a brand new Path of the Fallen campaign.
The new storyline promises new story content, including the opportunity to unravel the mysterious past of Archdevil Zariel and the chance to experience how each player's actions directly impact and mould the world of Avernus.
To throw yourself into the pits of hell itself and show your mettle check out the official Neverwinter website here.
MMOGames.com is committed to bringing you all the freshest, funniest, and most insightful MMO news. If you enjoyed this content, why not share it with your community? And make sure that you never miss our updates and exclusive giveaways by following and favouriting us on Instagram, Twitter, and Facebook.