New features, new dinos and customizable maps are all a part of the ARK: Survival Evolved v248 release, a massive update that expands the survival sandbox.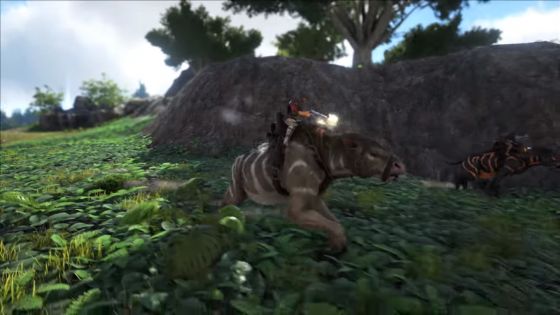 Players will now be able to create procedurally generated ARKs from a variety of options. Players can decide the heights of mountains, depths of valleys, amount of rivers, lakes and oceans, the biome style and more.
New dinos are also featured in v248, like the Chalicotherium, the Kaprosuchus and the Diplocaulus. These new dinos present players with new ground-based and underwater mount opportunities as well as new dangers.
The update also adds the Explorer Note System, a selection of 130 treasure chests containing relics and stories of previous inhabitants to the main island and Scorched Earth. Relics come in a variety of styles including an Egyptian priestess, a Roman Centurion and a Chinese warrior.
In addition to all of the new features, Wild Card Studios are also running a sale this week on the Scorched Earth expansion on Steam, bringing the price of the content down to $14.99
You can watch a trailer of v248's new features in action below.
Our Thoughts
Update 248 really expands the game's options significantly, and who doesn't like more dinosaurs? Especially dinos that can hurl boulders around?
Your Thoughts
What do you think about v248? Is this enough content to draw you back in or buy the game on sale, or are you exhausted with survival sandbox titles? Give us your opinions below in the comments.
Source: press release
Articles Related to ARK: Survival Evolved
ARK: Survival Evolved Mounted Weapon Use Coming in v248
ARK: Survival Evolved Free Update Adds New Map, Creatures
ARK: Survival Evolved Scorched Earth Expansion and Xbox One Content Update Now Live