The upcoming Neverwinter: The Maze Engine expansion is going to completely reformulate the way in-game mounts work.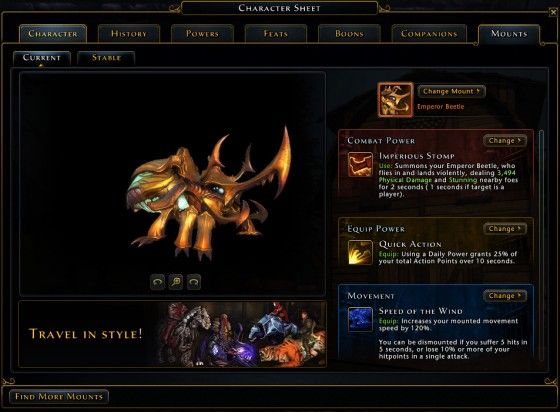 Have you ever had a mount that looked really cool but happened to be slow or didn't have useful perks? Well, all your problems are about to be solved in the next Neverwinter expansion. Neverwinter: The Maze Engine is going to allow players to customize their mounts based on what they have unlocked.
Instead of having single values attached to each specific mounts, players will accumulate attributes including: Combat Power, Equip Power, and Movement speed. This will allow players to mix and match to create the perfect mounts for every scenario.
Additionally, mounts will no longer clutter up bag space. Instead, mounts will be character bound and will be available through the "Change Mount" UI option. This will allow players to access all of their mounts without having to worry about bag space.
Finally, mounts will be allowed to equip new items called insignias, which grant small set bonuses for acquiring certain ones.
Our Thoughts:
All of these changes sound like great improvements to the current mount system. Allowing players the option to switch abilities on mounts will prevent them from having to choose function over style.
Source: Perfect World Entertainment