You all have phones, right? Thankfully, unless you're reading this on one, you can set it down. To uproarious applause, Blizzard-Activision released a darker, grittier, more visceral update to the franchise in it's long awaited fourth entry. Diablo IV was announced earlier this month at Blizzcon, with steady streams of information trickling out as the days have rolled on. With three panels to summon from, and a trove of information released through tertiary interviews, we can finally and safely talk about what to expect out of the darker return to Sanctuary.

The announcement kicked off famously at the company's trade show in a BIG way. Featuring a ten-minute cinematic of some of the darkest, most gore-drenched detail Blizzard has ever displayed. Invoking an ancient rite in the pursuit of wealth and knowledge, three treasure hunters manage to birth Lilith, the demonic child of Mephisto and Daughter of Hatred, into the world. Unleashed upon a bleak world lost after the fall of Sanctuary, everything is ripe for a new age of hell to rise up from the dark depths.

It cannot be understated how much people have been looking forward to Diablo IV. Since an announcement during Diablo III's season 14 production, alluding to multiple Diablo projects under work in, "Blizzard's forges," speculation has been rampant. This wasn't teased well with the announcement of Diablo Immortal last year, as well as the PR mismanagement both during and long after Blizzcon 2018. It would later be discussed in a report by Jason Schreier of Kotaku that Blizzard had cancelled a Diablo IV announcement at the last possible moment, and further internal reports on it had been quashed company-wide. To say that applause at Blizzcon was deafening might be a mild understatement.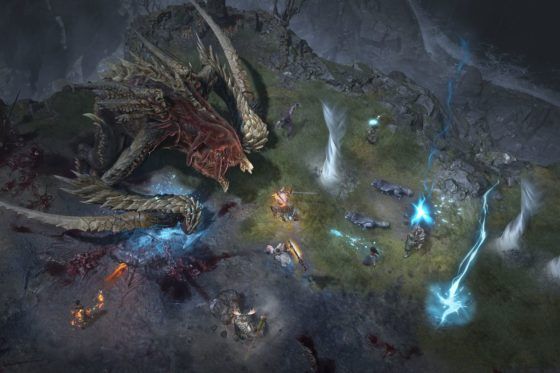 Diablo IV returns to it's isometric routes as it has with previous installments in the RPG franchise. Instead of linear, chapter-based progression like previous installments, the team behind the dark dungeon despoiler instead promised an 'open world.' Following along the progression patterns of World of Warcraft: Legion, the game's storylines can reportedly be completed in any order potential players desire. As seen in trailers, the open world can be traversed on foot, on horseback, and with friends.

While five classes are promised to ship with the base game, similar to the series' previous entry. The barbarian returns from their rampage to save a defenseless Sanctuary in Diablo III, focusing on brutallistic melee combat. Relying on swirling steel and devastating power, his powers were showcased as ones returning fans will recognize; waves of damage from powerful blasts of his weapons. Roars of fury that increase his power and speed, even blazing runic armor to smite his foes.

Fresh from her adventures in Immortal, the Sorceress was the second announced class. With similar demoed playstyle to III's Wizard, the Sorceress focuses on range and control to devastating effect. More tactical than her brutal brother, the Sorceress excels away from combat using elemental magic to deter and tactically destroy her opponents. From homing bolts of lightning to freezing icicle arrows and detonating fireballs.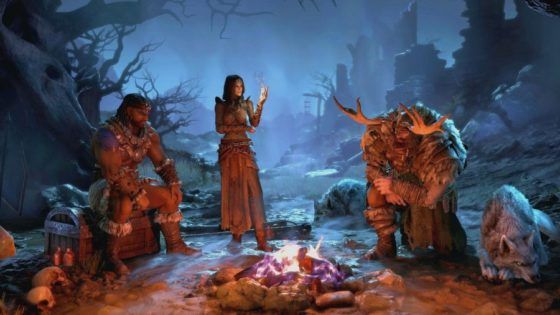 Returning to the franchise with much fervor and cheers from Blizzcon attendees, the Druid was the final class to be announced at Blizzcon 2019. While sporting a more feral, ancient nordic design, his spell repertoire has been massively altered to fit the motif. Unlike his Diablo 2 counterpart, this Druid relies more on the feral and fearful aspects of nature. Doing away with elemental attacks, he instead relies on powerful shapeshifting magic. Showcased in the trailer with both a werewolf and werebear form, it's more than likely this shapeshifting will become the central design point of the revamped class.

Together, these three will explore a far more open Sanctuary than ever before. Leaning heavier into its predecessors MMO-lite elements, Diablo IV will feature an always online persistent world. A constant internet connection will be required for it, though no solutions for a single-player or couch co-op experience have been detailed yet by Blizzard. While details are still vague, the company is intending to have the world littered with random player encounters, more in the vein of Dark Souls than World of Warcraft. As such, Blizzard has also confirmed Player vs. Player content for this new title after it being sorely missing from the previous entry. While details are still vague on the concept as a whole, the team confessed to restricting it to particular zones for players to slug it out.

What isn't vague in Diablo IV is the confirmation of microtransactions. With each flagship Blizzard-Activision title currently including them in some form or another, it's not surprising. In an interview with Quin69 lead game designer Joe Shely confirmed their inclusion. Initially trying to pass them off as additional expansions, he then confirmed, "you will also be able to acquire cosmetics in the game… It's very early, but yes."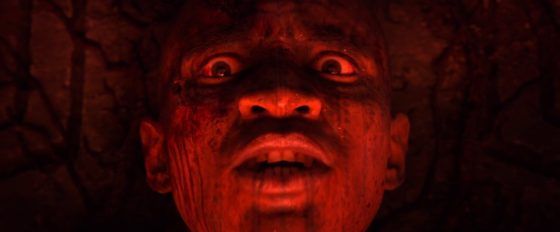 But that really seems to be the theme to Diablo IV's presentation at Blizzcon. It's very early yet. Despite promises of cross-platform play between PS4, Xbox One and PC, Blizzard recanted to say that while it's a goal its still VERY early yet. When questioned about a release date, the company promised quarterly updates in February 2020 but it was still too early yet to confirm anything solid. When asked about other features and classes the mantra became, "It's very early yet."

So what can we see for a projected launch window for Diablo IV? The answer, confusingly, is both 'sooner,' and 'later.'

As most industry enthusiasts know: the next console generation IS coming. The Xbox Scorpio is well into its development cycle and leaks from Sony-America have cited a potential Holiday 2020 release window. In talking with indie developers at the Enthusiast Gaming Live Expo I was able to confirm that PS5 development kits are already being widely distributed to prop up the console's launch. As we saw with Diablo III, however, Blizzard managed to launch their title for the Playstation 3, and later touched up a 'Battlechest' version for the PS4. It's likely they could do the same again.

The best projection we have, currently, is an early 2021 launch. With rumors of Diablo IV having only been in moderate prototype status during its blockade of Blizzcon 2018, and now a limited announcement for 2019, an additional year-and-a-half window would be the optimal bare-minimum for the company. More than likely we'll see Lilith return in March 2021, the start of the fiscal year and the year of Hatred in Sanctuary.