It's the most wonderful time of the year. After last year's cancellation - the first since its conception - E3 2021 is finally here to stroke our heads and tell us everything's alright. And it certainly looks more than alright.
We've already been treated to the Battlefield 2024 trailer that's now swept the internet. And it has set the bar high, leaving us waiting for a spectacle that can at least measure up to the sight of a CGI soldier eviscerating a fighter jet mid-dogfight with a bazooka. It's a tall order, but someone's got to fulfil it.
Looking at this year's E3 line-up after two years off has us feeling like a kid in a sweet shop. With this year's event being hosted entirely online, pretty much everything is free to watch via two main channels: Twitch and YouTube. So if you didn't have plans this weekend, you do now.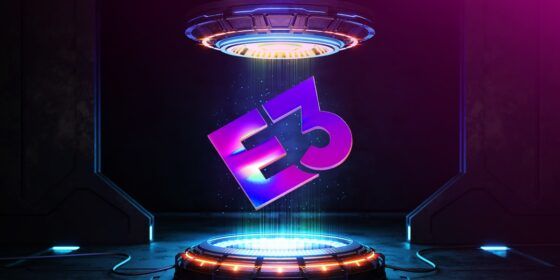 Here's the E3 2021 Schedule - with all timings in BST.
Friday 11th June
Koch Media - 20:00
IGN Expo - 21:00
Saturday 12th June
Guerilla Collective - 16:00
Wholesome Direct - 18:00
Ubisoft Forward - 20:00
Devolver Digital - 21:30
Gearbox Entertainment - 22:00
Upload VR Showcase - 23:00
Sunday 13th June
Xbox and Bethesda Showcase - 18:00
Square Enix Presents - 20:15
Warner Bros. - 22:00
PC Gaming Show - 22:30
Future Games Show - 00:00
Monday 14th June
Take-Two Interactive - 18:15
Razer - 22:00
Capcom Showcase - 22:30
Tuesday 15th June
Nintendo Direct E3 2021 - 17:00
Bandai Namco - 22:25
GameSpot Play for All - 23:35
Speculation is rife surrounding the E3 2021 schedule big tickets. Will we see more of Elder Scrolls VI than a title on a backdrop? Will a GTA VI announcement run roughshod over our favoured conspiracy theory? Or will we be treated to any major gaffs that will populate 'Biggest E3 Fails' lists for years to come? There's only one way to find out, so see you on the other side.
MMOGames.com is committed to bringing you all the freshest, funniest, and most insightful MMO news. If you enjoyed this content, why not share it with your community? And make sure that you never miss our updates and exclusive giveaways by following and favouriting us on Instagram, Twitter, and Facebook.