Yep, it's that time of year again – the holiday season! A time when friends and loved-ones search high and low to find a gift for the Final Fantasy XIV fan in their life. Be it a significant other, a parent, or a Free Company friend, I'm here to help with gift suggestions that are sure to bring a smile. So, let's get right to it!
FFXIV Game Time Card
The most obvious gift you can give a player of a subscription game is a game time card. If that FFXIV gamer is ramping up for patch 3.5 coming out next year or getting things in order for the upcoming expansion, purchasing game time will never go to waste.
Square Enix has made this a painless process. You can pick up a 60 day game time card directly from the official store. This provides a digital code that you can send to someone else. They then log into the Mog Station and add the code for a whole two months of subscription time on their FFXIV account.
This is an especially good gift to give to a friend who may have let their sub lapse. Send them a subtle hint that you'd love to have their company in-game again.
Heavensward
While the expansion has been out for a while now, that doesn't mean every player owns it. Square Enix has already run a really good Black Friday sale, which cut the price of Heavensward and the base game significantly. Chances are, we'll see another holiday sale in the Square Enix store before Christmas rolls around.
Even though Stormblood has been announced, it's not too late for anyone to get into Heavensward. So, if you know someone who loves the game, but hasn't come to Ishgard yet, keep your eyes open for a good deal on Heavensward this holiday season.
Encyclopaedia Eorzea
For the FFXIV lore buff in your life, nothing could be more perfect than the gorgeous Encyclopaedia Eorzea. This lore book sold out quickly when it was first released in the Square Enix store in October. However, the store is currently accepting back orders for the next printing, which is set to ship sometime during early December.
While this book seems expensive at first glance, I own a copy of the Encyclopaedia Eorzea, and I feel it's well worth it for anyone who loves FFXIV lore. The book is excellent quality, full-color, and jammed full of information about everything you could want to know about Eorzea. Not only that, but it comes with an exclusive in-game Namingway minion that's extra cute!
FFXIV Plush Toys
If the FFXIV gamer is also a collector, you can't go wrong with picking up one of the many FFXIV plush toys. Some of these plushes, such as the carbuncle, moogle, and Cait Sith, include a code for in-game cosmetics or minions, allowing the enjoyment to cross over into the in-game world.
A number of new plushes were released this year, including the Fat Cat and Gobbbue cushions. If you want to get something cute with a bit more function, you can always pick up the moogle or fat chocobo hooded blanket to keep someone warm this winter.
Various plush pouches were introduced during the NA Fan Fest, and are also available on the Square Enix store now. These are smaller clip-ons and meant for carrying items like keys or loose change.
If a plush is one of your gift ideas, I'd encourage you to order early as possible. While they seem to be in stock right now due to the one-per-customer rule, these do tend to sell out.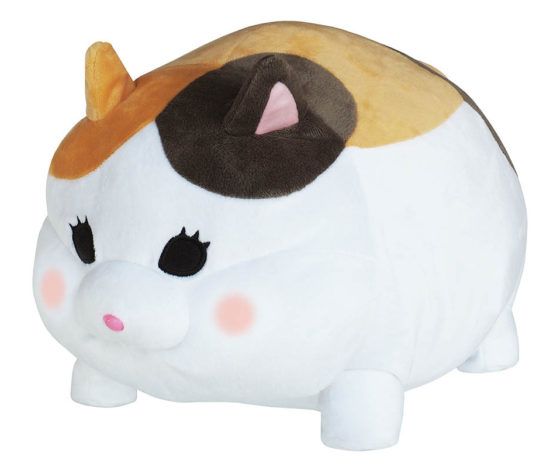 Music CDs
Final Fantasy XIV has such a wide variety of quality music that spans so many different sound genres. I don't know of any player who doesn't have at least one or two favorite songs from the track list.
For that music-lover in your life, the Square Enix store has a number of music CD and Blue-Ray music discs for you to pick from. The newest release, Duality, is currently a pre-order set to release on December 7th. This includes MP3 versions as well as two in-game Orchestrion rolls.
In-Game Gifting from the Mog Station
Maybe you want to gift something that you don't need to wrap or send. The in-game Mog Station has you covered. You can purchase gift codes for any items in the store, and send them to friends, family, and Free Company pals.
I don't know anyone who would turn down a Mog Store exclusive mount or minion as a gift. There's lots of cosmetics to gift, including dyes, character-based outfits, and hairstyles. You'll also find exclusive cosmetics, such as the Far Eastern sets, or items from previous holiday events. For the player who can never settle on one look or race, sending a stack of Fantasia phials is sure to earn some excitement, too.
Furniture Items
Perhaps you have more time and Gil than money. Or maybe you have the skills to craft, or know those who do. Now that everyone has access to the housing system through apartments, gifting furniture items is a good bet.
Some furniture, especially outdoors items, can be rare and costly, depending on your server. Find out if your friend has a desire for a specific item, and see what you can do to gather, craft or commission one for them.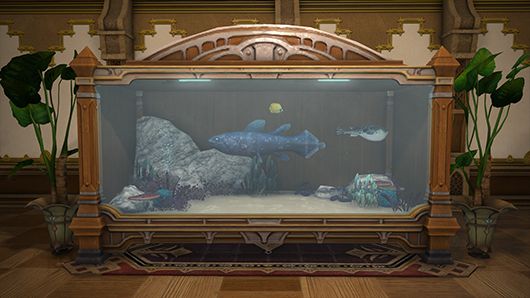 Fish tanks were a new addition to patch 3.4. The larger ones were harder and more expensive to come by at release, but could make a good gift if you can arrange something with a crafter or make one yourself. Throw in a few special fish, and you have a neat housing gift for the holidays.
Rare Minions
With the treasures ramping up in the Aquapolis and Deep Dungeon, some of the minions that used to be rare are easier to get now. That doesn't mean there aren't still some rare and hard-to-find minions, however. If your friend is a minion collector, or just enjoys cute things, hunting down a specific minion to add to their collection could make a great gift.
Cosmetics
The most obvious gift to give in-game would be that of crafted or discovered cosmetics. Similar to minions, the Aquapolis and Deep Dungeon have made certain cosmetics a lot easier to come by. Pick up a set that you think your friend would like, get some cool metallic dye to go with it, and you have a great gift.
Another not-so-obvious cosmetic gift is chocobo barding. Some of the barding can only be crafted by special drops, often from primals. So if you have the gil, can craft the barding, or know a crafter who can, giving a set of chocobo barding could make a cool gift. This is especially true since patch 3.5 is going to change a lot about how chocobos work, making them more useful in parties.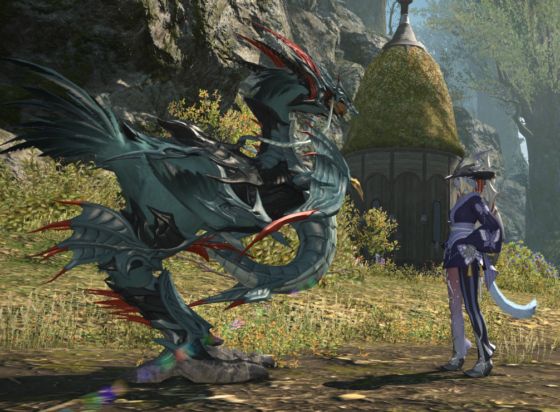 From store items to in-game items, I hope this list of holiday gift suggestions will help you pick the best gifts for friends, family and FC members this year. We'll see the official holiday event starting up in-game soon, so that's something else to look forward to!