Fantasy adventure MMORPG Echo of Soul has just undergone a serious update with enough revamps, overhauls and improvements to merit its own title - say hello to EOS The Blue.
The massive 3.0 update has seen the development team pay close attention to a lot of the signature features and systems in the expansive title, including updates to some of the fan-favourite game activities, brand new content, and a shiny new level-cap of 99. Plus, there will be plenty of fun events to immerse yourself in as part of the celebrations surrounding the hefty update.
Brand new equipment is also lying in wait for those who take on The Hidden Challenge Tower, The Kranheim Zone 1 raid-dungeon, or the Crimson Fortress and Arena of Ordeal party dungeons. And hey, if you've got to spend some time in a dungeon, better make it a party dungeon, right?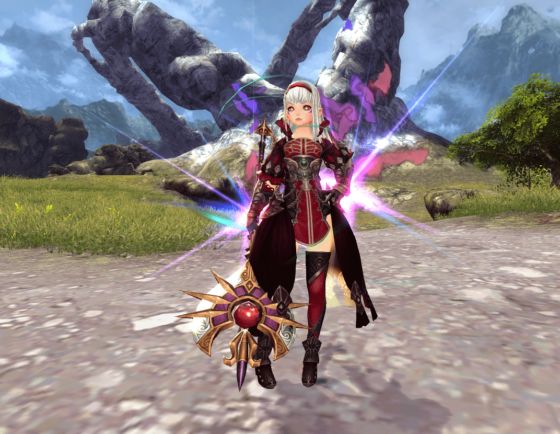 New systems have been introduced in the form of: the God Stone enhancement system, which adds bonus stats to your character; the Soul Share system to allow sub-characters on a single account; and a Pet System introducing new furry friends to adventure with.
Speaking of which - to celebrate EOS The Blue, we are currently in possession of a number of keys that will earn you your very own Blue Ciskai, a cute and helpful pet that will pick up items for you as you embark on your many quests. Head over to our giveaways page to claim yours! But be quick, the promotion ends soon!
Other additions to The Blue include the following:
New high-level 'EPIC' equipment

Deification Skills (galvanised skills that can be unleashed upon charging your God Mode Meter).

A complete overhaul of the mission system

A brand new 'Blue Diamond' currency system

Cash Shop system and UI improvements

Balance and convenience adjustments

The all-new Premium Plus and Premium Buff services.
Of course, there's plenty more information about the massive Echo of Soul update for you to dive into over on the official patch notes page, so take a look at all the new features and the many events that you can enjoy!
MMOGames.com is committed to bringing you all the freshest, funniest, and most insightful MMO news. If you enjoyed this content, why not share it with your community? And make sure that you never miss our updates and exclusive giveaways by following and favouriting us on Instagram, Twitter, and Facebook.