As someone who spends most of their day sitting, whether it's writing, editing, doing office work, or gaming, I've realized the right chair can make all the difference. I've used hardwood chairs, cheap cushioned stools, plastic office chairs, and a few specialized gaming chairs. Having proper cushion and support can make the difference between feeling good at the end of the day or having lingering back pain. I've also been too stubborn to ever drop $400 on a shiny DXRacer, but I was recently given the opportunity to review the Ewin Calling Series gaming chair.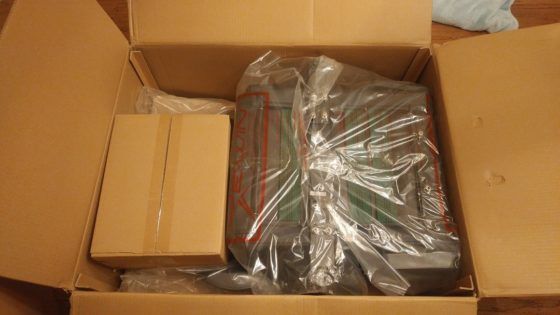 I've sat on numerous high-end DXRacers either at gaming conventions or stores and the quality is noticeable. However, what I normally purchase for home use is in the $100-200 range, and the Ewin Calling Series falls just above that retailing for $259. Ewin also has a few other models that fall below and above that price range and multiple options per model.
When I received the box, I was pleasantly surprised with how well everything was packed. Each of the large pieces was neatly wrapped in plastic and organized in a way that nothing would get scratched or torn. All of the little pieces were in their own bags in a separate box. Assembly was very easy and it was quickly apparent that the part used in the Ewin Calling Series were higher quality than the generic chairs I was used to.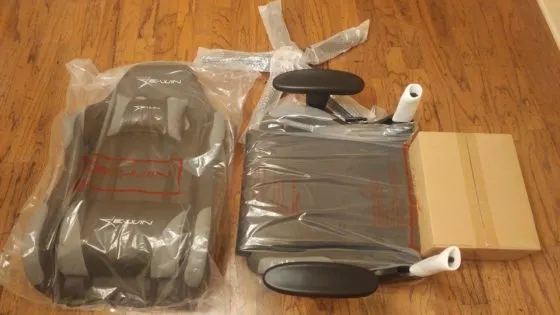 Initially, I was skeptical of whether or not it would be comfortable for extended use. The seat is much stiffer than the chairs with large, squishy cushions that I'm used to. However, after a couple of weeks of use, it's really grown on my and I've found myself sitting with much better posture. While I can't comment on long-term use, I'm happy with my experience so far and would consider buying another, if necessary, a few years down the road.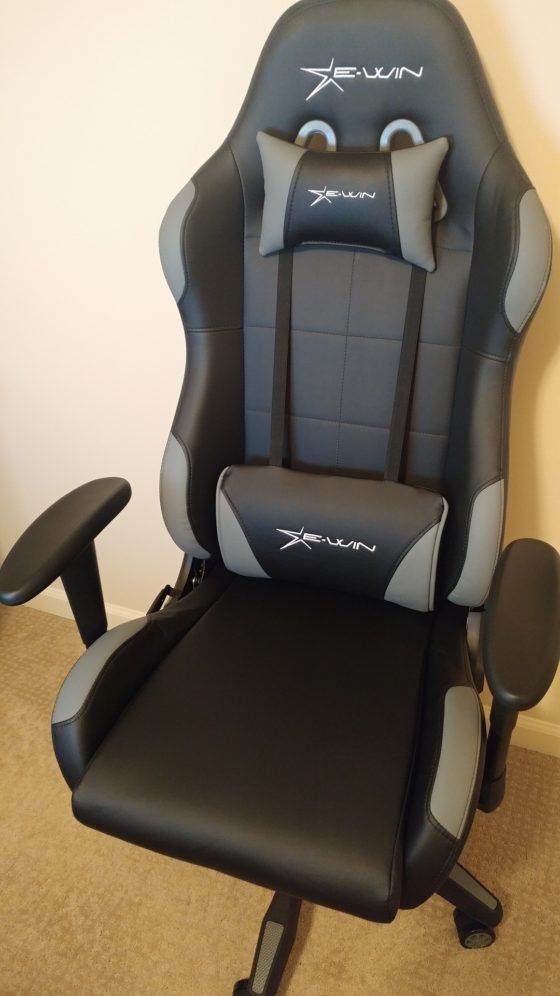 Assembly: 10/10
Assembly for the Ewin Calling chair is extremely easy. This is mostly due to the quality of design and detailed instructions booklet. Most of the cheaper office chairs I've had to assembled took hours because screws did not align properly, pieces ended up crooked, or the instructions were convoluted.
With the Ewin Calling Series, most of the minor pieces were already assembled and ready to go. The most complicated part was connecting the backrest to the seat, but the side mounts on the seat aligned perfectly, which made this process simple. In total, it took about 30 minutes from unboxing to completed assembly.
The only word of caution is that this chair is relatively heavy (approximately 46lbs) due to the metal frame. This could make placing the upper portion of the chair on the base a little difficult for some individuals. In this scenario, it might be easier to assemble the bottom first, place the seat on next, and assemble the backrest last.
Design Quality: 7.5/10
For its price point, the Ewin Calling Series is designed quite well. The frame is a very sturdy metal, which definitely adds to the weight, while the rest of the chair is cold cure foam and polyurethane leather.
During assembly, it was easy to tell that a lot of thought was put into the build quality. The chair uses custom hex pins with two different sized hex keys. This might be irritating if you happen to lose one, but this allowed for every screw and hole to line up perfectly. The hex pins also had a good amount of weight to them and appeared to be resistant to stripping; in cheaper designs I've had to replace multiple screws due to stripping on either end.
After a few weeks of use, I've already noticed some creasing on the sides of the seat. This seems to be mostly a cosmetic issue, as there is no actual tearing, but it does hurt its appearance slightly. However, the overall color scheme and design layout looks really nice. Even the pillows match nicely with the chair base, and the model I received looks just like the image on the website.
The one item that really doesn't seem to fit is the side covers. They're a flimsy, hard plastic that could potentially snap off and they detract visually from the rest of the design. However, if for some reason a part breaks or malfunctions, the frame is covered by a 10-year warranty while the remaining parts have a 2-year warranty.
Comfort: 8/10
If you're looking for a stiff chair with a lot of support, the Calling Series is probably right for you. There isn't a lot of give in the cushion, but it still manages to be quite comfortable while reinforcing good posture. For someone who's 5'9", the back and neck pillow fit perfectly. They can be adjusted slightly, but there's a reason this chair isn't recommended for taller individuals.
Despite not having thick padding, the armrests are comfortable due to their concave design and are slippery enough to minimize chafing. Unfortunately, they're still limited due to the 2D instead of 4D design, which is only available on the Champion Series and above models.
One major perk is the 85 to 155 degree recline, which makes this chair perfect for catching a nap between gaming sessions or meetings.
Value: 8/10
The Ewin Calling Series is a solid value around the $250 price point. It has an array of features, sturdy metal frame, and is fairly comfortable, but it's clear this isn't competing for a top of the line spot. Ewin has other models that compete at the high-end and the Calling Series delivers where it needs to.
Overall: 8.5/10
If you're looking for a mid-range gaming / office chair then I would definitely recommend considering the Ewin Calling Series. At its regular price of $259, it has a very respectable build quality and is comfortable for an average height person. It has a few small issues but nothing that prevents it from serving its purpose. If you can find one on sale, it'll be difficult to beat below $200.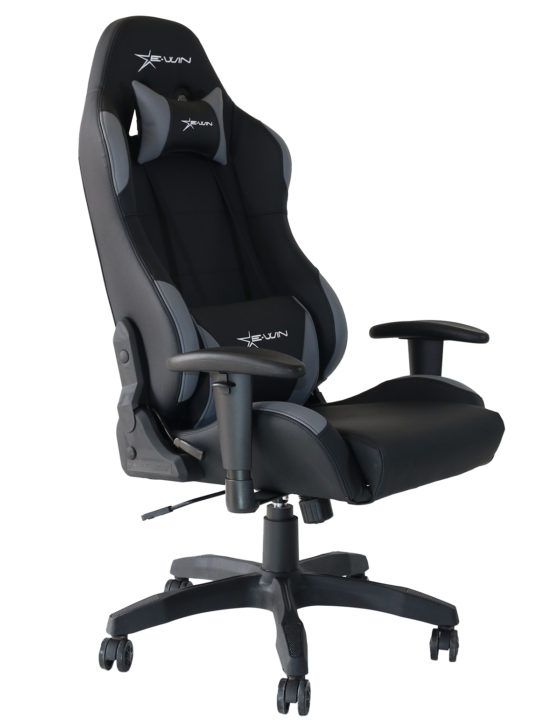 If you're interested in a chance at winning a free Ewin Calling Series gaming chair, MMOGames is currently hosting a giveaway that ends on December 25, 2019.
Additionally, Ewin is hosting a Black Friday sale featuring this particular model for $129 for the first 19 customers each day until December 2, 2019. I highly recommend picking one up if you can snag this deal. I've purchased multiple chairs in the $100-150 price range and none of them can compare on comfort or design quality.