Welcome to the first of our monthly MMOGames Featured Game Artists - a new series we're running to celebrate talented game artists, designers, illustrators, and fan-artists. Congratulations to the highly talented Darrien Kobayashi Gibson for being our first selected artist. If you know of any other deserving game artists, let us know and we'll consider them for our next featured artist.
Without further ado, here's a little bit about Darrien Kobayashi Gibson, followed by a showcase of some of his best game-inspired art.
Darrien Kobayashi Gibson (aki-t144)
Hey I'm Darrien, I'm an illustrator and comic artist based in Saitama, Japan. I have been living and working in Japan since 2013 and my work is heavily influenced by 80/90s anime and games. Films and series like Akira, Cowboy Bebop, along with games like Metroid have influenced my heavy cyberpunk/horror style.
Games and manga have always been my passion, artists like Shirow Massamune (Ghost in the Shell) and Katsuhiro Otomo (Akira) have kept me inspired for years. However, I love to find new awesome artists, and when living in Japan it isn't very hard to find amazing talent. I tend not to draw a lot of fan art as I'm always working on personal projects and my latest series Diamond City Mega Dive is coming out at the end of June. If you are interested in cyberpunk detective stories with heavy game influences then please check it out if you have time. P.S. I'm also available for reasonably priced commissions, just get in touch and I'll design you some bespoke artwork.
Instagram: akit144
Twitter: akitBFPF144
Tumblr: aki-t144
The Incredible Gaming Inspired Artwork of Darrien Kobayashi Gibson

Castlevania
This first image was for a Konami contest that I won, it was to celebrate the Castlevania collection. It was a lot of fun to draw as I was trying to go for that classic game cover vibe. It's been a year or so since I drew it but I would like to draw it again and improve on a few aspects of the image.
---

Mother Brain
Since all of my original work is heavily inspired by sci-fi movies and books, it's unsurprising that Metroid is probably my favourite series from Nintendo. I play through several games a year just to scratch that itch. I remember playing Metroid on my Game Boy at my grandmother's house, and when I got to Mother Brain I thought it was epic, so I wanted to recreate the scale in this image.
---

Metroid Kraid
Another Metroid image here, of course I love to draw Samus but for me it's all about bosses. Kraid really freaked me out as a kid, playing Super Metroid always reminds me of autumn and for that reason I play it every October. Kraid is probably my favoured boss fight, it's not too hard but I just love the dodging and the sheer size of him.
---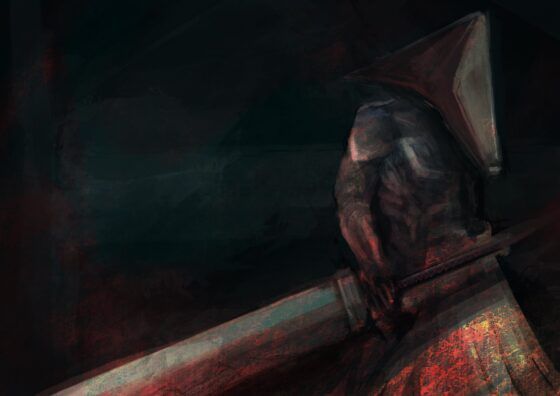 Pyramid Head
This was a totally random doodle turned into a final image. I was sketching on the train heading into work and was messing around with new brushes and I ended up coming up with this Pyramid Head image. It's a bit different from my normal style as I was going for a soft but dark vibe with it. I love Silent Hill, another series I play every year.
---

Samus
One final Metroid image here, again this was just another random sketch that turned into something different. I was originally going for a cover for my book but the sketch turned into Samus. I have always thought Samus is probably the most underrated character from Nintendo, I really wish they would do more with her.
---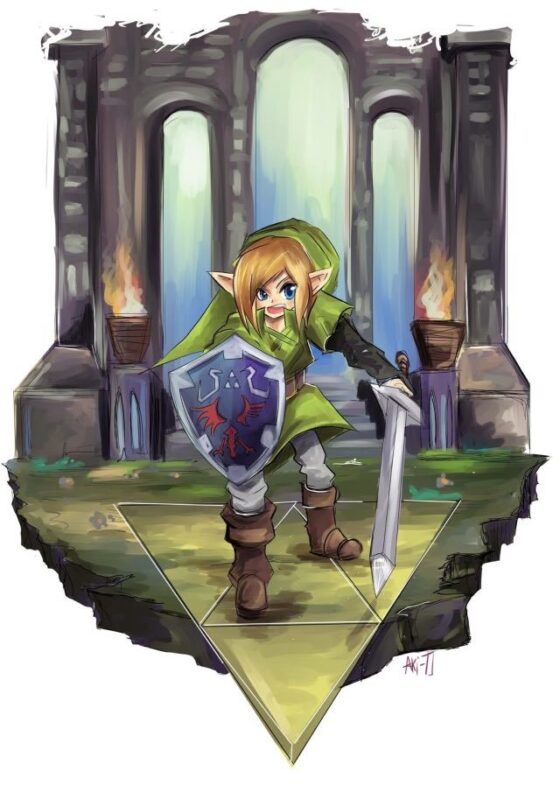 Link
This image was from about 2018/19 and was after a comic market here in Japan. I was lucky enough go meet and talk to Akira Himakawa the creators of the manga series, they signed my book and so I decided to draw Link. Back in high school, I would draw several short Zelda comics, and as the years have gone on, I have drawn Link less and less. I should change that.
---

Raiden
I am not good at Metal Gear games, in fact I can't stand playing them. I do love watching others play them though. I really enjoy the storylines within the games and the character lore is over-the-top and amazing. A friend asked me to draw Raiden for her so on my breaktime I sketched this up. I was happy with how it turned out considering it only took an hour to draw.
---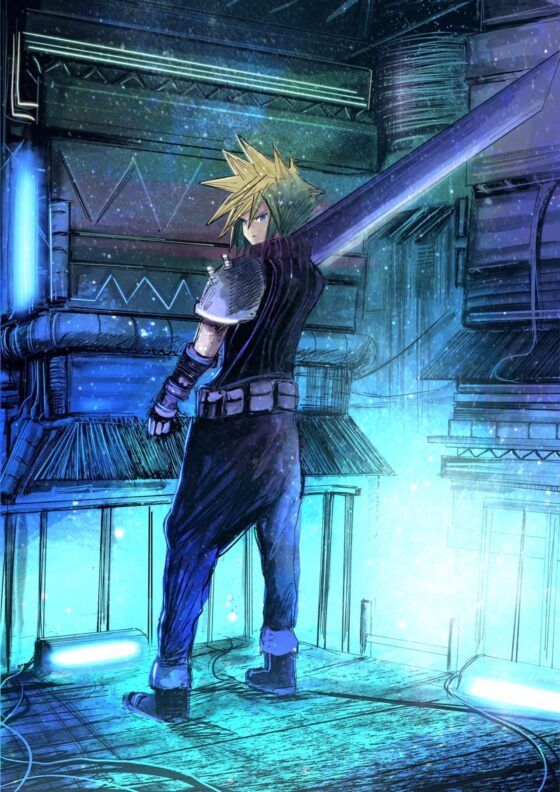 Cloud
This image means a lot to me, it never really took off online but I drew this just before the FFVII remake came out. When COVID kicked off, my wife took my son to stay in Nagano for a few months because we were unsure how bad this virus was going to be. After a while, Japan went into lockdown and so I was home alone for 2 months; it was a really dark time for me, not being with my wife or son or close to anyone. Then FFVII came out, I was able to just dive into a bit of normality for a few days and it was really a saving grace.
---

Miscellaneous
This was a random character design for my book Diamond City Mega Dive coming out this year, nothing too special but I'm trying out details. What do you think?
---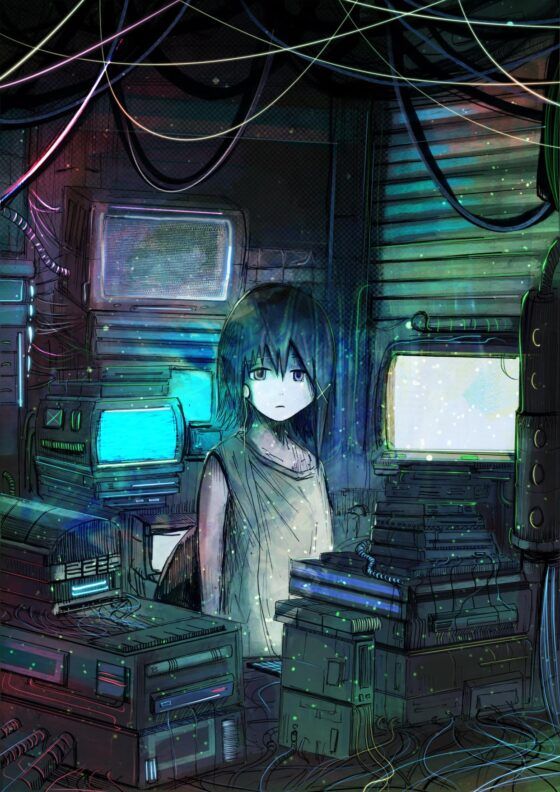 Lain
As a kid, I watched Serial Experiments Lain and didn't get it at all. Then I re-watched it years later and loved it. I went and played the PS1 game and then drew this. I really feel a lot of the things in the show/game hit the nail on the head in regards to modern day technology.
If you enjoyed these images, don't forget to show Darrien your support by following his social media channels
Instagram: akit144
Twitter: akitBFPF144
Tumblr: aki-t144
MMOGames.com is committed to bringing you all the freshest, funniest, and most insightful MMO news. If you enjoyed this content, why not share it with your community? And make sure that you never miss our updates and exclusive giveaways by following and favouriting us on Instagram, Twitter, and Facebook.
N.B. None of the images here are intended to infringe on any copyright. They are fan-made images made by artists for whom the games hold a special place in their hearts. All of the game publishers hold primary copyright over their characters and the artists' work is their own, i.e. not intended for use without consent. For any further inquiries, please contact the artists.