We hope you had a fabulous February because the gaming world certainly did! Each month, MMOGames.com will provide you with a rundown of all our best MMO gaming news, insights, giveaways and articles. This month's MMO Gaming Highlights feature a new content series on Pantheon, two inspiring interviews with pro-gamers-turned-CEOs, our new Indie Spotlight feature, game-updates galore and more!
MMO Games Reviews and Articles
"The last game of the session involved me, as an innocent crewmate, correctly identifying the Imposter with the thrill of a Tom who just caught a Jerry." By now, you should have heard about the deceptive subterfuge-laden team puzzler, we decided it was high-time to give it a try. Having assembled the MMOGames crew, we wrote a Team Review of Among Us. Read me!
"Visionary Realms have taken the E in PvE very seriously." In the first entry in MMOGames' "The Pantheon Series" we explored some of the unique features that have fans so excited about Pantheon: Rise of the Fallen. These include the Perception System, NPC Disposition System, Environments, Atmospheres and so much more. This stunning upcoming title promises to deliver a classic, challenging, social MMORPG experience reimagined for the modern world of gaming. As The Pantheon Series develops, you can expect lots more Pantheon content in the form of interviews, fan-feedback, and feature deep-dives. Read me!
"For some, this record probably sits comfortably in the 'I can beat that' category – and if that's you, then applications are open." Ever wondered who the first MMO developer in space was? The longest MMO gaming session? The most expensive MMO battle? Wonder no longer as our writer collected the funnest, funniest and most impressive MMO Gaming World Records. Read me!
Indie Spotlight
In our new Indie Spotlight feature, we shine a light on the lesser-known games that are deserving of more love and attention. If you have an online indie game to recommend, let us know via comment or message.
After promoting Voidspace and Scars of Honor in January, this month we introduced the sci-fi anime MMORTS Infinite Fleet - a stunning and unique title with a player-driven narrative well-worthy of our spotlight. Read me!
MMO Gaming Interviews
This month, we finished our exclusive Eve Online nerd-out interview with creative director Bergur Finnbogason AND conducted two inspiring interviews with ex-pro-gamers whose gaming experiences led into incredible careers:
"Poor health leads to poor performance" Ryan Scollan, CEO of GScience, discussed the health crisis in esports and strategies for gamers to play better while feeling better. Read me

*"How did MMOs shape who I am today? It's everything." *Eric Siu, CEO, podcaster & author, spoke about how his early years of EverQuest leveled-up his life with the skills required for meteoric business success. Read me!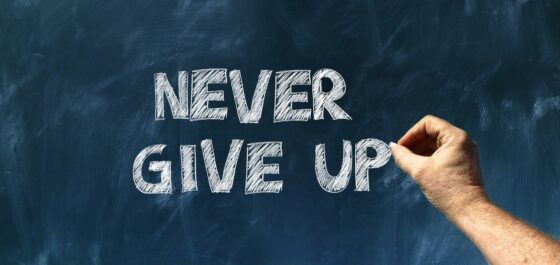 MMO Games Giveaways
We had a quiet February for giveaways, although there are plenty of codes still available on our Giveaways page. We also gave away a free Gioteck gaming headset designed for next-gen consoles as well as a premium Viper cable pack. Make sure you're following all our social channels and the hashtag #ILoveMMOGames for your chance to get our next loot haul!
New MMO Games, Playtests, and Trailers
Total War: Warhammer III - the latest collaboration between Total War and Warhammer has garnered a lot of attention. The recently released trailer was a true wintry wonder! Watch me!
The first developmental livestream in FFXIV's history unveiled a whole load of goodies including a thrilling new trailer. As well as a post exploring their February updates, we shared the highlights from the stream. Watch me!
The Epic Games Store continues its upward trajectory with the acquisition of more and more titles. The long-awaited online action RPG Phantasy Star Online 2 is the latest game to join the roster. Read me!
Everybody get ready for some kung-fu fighting in the palm of your hand as fan-favourite martial-arts MMO Blade and Soul gets the mobile treatment in Blade & Soul: Revolution. With a release date announced, we'll be interviewing the dev-team soon. Let us know your questions! Read me!
While we're talking of blades, Chivalry 2 is offering access to their closed beta at the end of March. Here's how you can get in on the sword-wielding medieval action. Read me!
MMO Gaming Updates, Events, DLCs, and Patches
PUBG's world-famous PGI.S tournament isn't even halfway through. We gave a rundown of all the need-to-know info to make the most out of the tourney and watch the contenders make their play for the $3.5 million prize. Read me!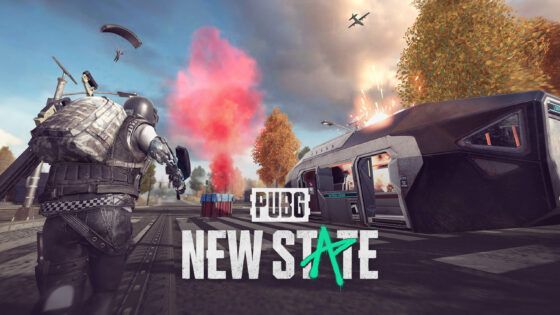 With 2021 well underway, February saw the launch of lots of exciting updates to our favourite online games:
Other MMO Games News
We know times are dark for a lot of people right now, so we enjoy sharing some feel-good gaming news to give you some lockdown cheer. Our first #FeelgoodFriday news was about gamers' mental health. Congratulations to British gamers on being mental health champions! Keep raising awareness and supporting your fellow players. And never be ashamed to ask for help! Read me!
Our other piece of feel-good news is directed towards streamers who now have a chance to unionize with one of the most established unions around. Unionization can provide crucial protections for streamers in an under-regulated industry, so we celebrate this move and hope it's the start of many. Read me!
Finally, we have some fun pictures of what your favourite game characters would look like today. While we realize this is more "Feel slightly uncomfortable" rather than "Feel good", who can resist looking at an 80-year-old Doctor Eggman enhanced with the latest ageing tech. #FeelDisturbedThursdays anyone? Read me!
MMOGames.com is committed to bringing you all the freshest, funniest, and most insightful MMOGames news and content. If you enjoyed this recap, why not share it with your community? And to make sure that you never miss our updates and exclusive giveaways by following and favoriting us on Instagram, Twitter, and Facebook.