This week we will be taking a much-deserved break from all things lore related with a return to the Community Spotlight column! This column runs parallel with the Echoes of Eorzea series of articles and aims to highlight and show appreciation to members of our community who go that extra mile to create content for us to enjoy, usually in their own time and for free.
In today's article, we will be taking a look at the work of Kisu, who has a great passion for screenshot art and has kindly agreed to take part in this week's community spotlight. I've admired Kisu's work for quite a while now since first seeing these beautiful images pop up on my Instagram and Twitter feeds and was very curious to find out more about her and how she goes about creating her artwork, so let's find out!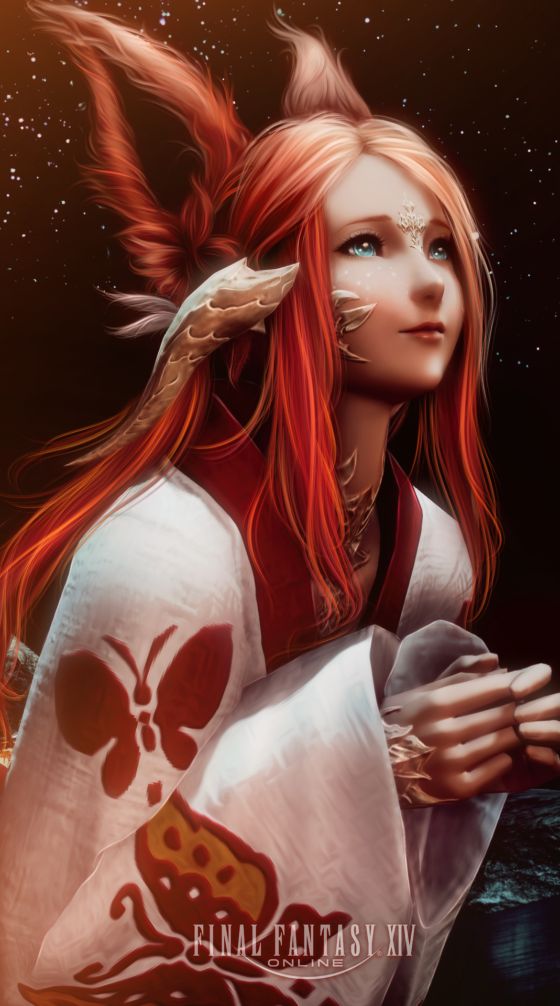 Background
Kisu, or Polina as she is known in real life, considers herself to be just an ordinary 27 year old, a gamer who has a passion for screenshot editing, reading, and poetry. So, a creative through and through. In the wider world, she enjoys traveling, food, and of course, cats (who doesn't love cats)!
One of her current focuses for her screenshot editing content is Final Fantasy XIV, where she mainly plays her super cute brunette Seeker of the Sun Miqo'te, Kisu, who lives on the Cerberus server.
With over 10 years working knowledge of Photoshop, she began editing her images solely based on what she had learned up to that point. The first game Kisu edited screenshots from was Aion. She was then inspired by edits created by the wonderful Lhyrical and Lio. Lio went as far as to even stream her edits so that the whole process could be seen, a gesture for which Kisu was very grateful to have experienced and taught her even more. Following on from this she began to learn to draw parts of the anatomy, which for her was a struggle having had no art education, but results shone through in the end!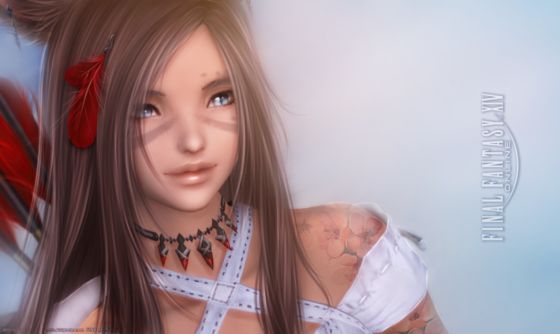 Polina's character Kisu. Main class: Bard - Server: Cerberus.
Question Time
How long have you played FFXIV and why did you begin?
I began playing in December 2016, so just a little over a year ago now.
What is your favorite class/job and why?
The bard, because I enjoy the archer style gameplay. This is true for many MMO's I play because I always seem to choose archers!
What aspect of the game do you enjoy the most?
The atmosphere and environments offer a great deal of inspiration. The community is wonderful, the glamours are beautifully detailed and the housing offers a personal creative space.
What aspect of the game do you enjoy the least?
Player vs player content, as I found that it was not as enjoyable as the other models used for PvP in other games. I became far too used to the PvP in games like Aion.
How long have you been producing content (including more specifically FFXIV)?
I began screenshot editing in March 2015 and then branched out into Final Fantasy XIV edits in 2017.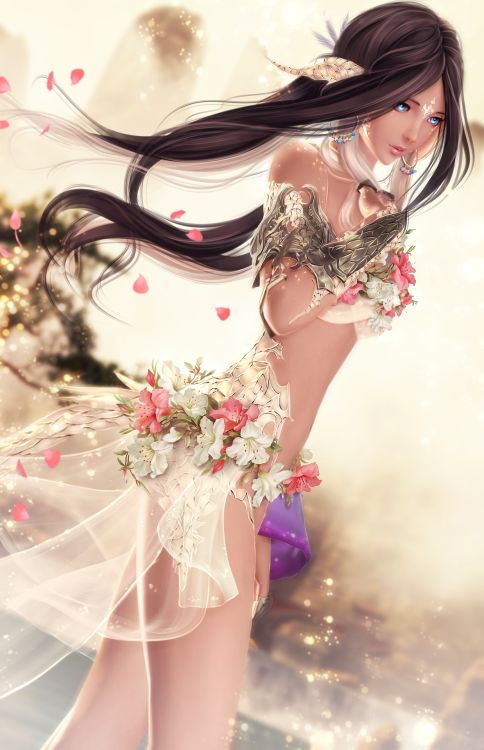 What was your inspiration for creating your first FFXIV related content and what was it?
My friend had requested that I create an edit of her Miqo'te. I fell in love with the Miqo'te in a wedding dress!
Is FFXIV your main source of creativity, or do you create content for other games (or other things entirely) as well?
Currently, FFXIV is my main creativity source, but I also play and make screenshot edits for other MMO's such as Blade and Soul, Aion, Tera.
Which creation of yours are you most proud of?
I do not feel particularly proud of one singular piece. Perhaps someday I can paint my own art from beginning to end, and then I believe that I will feel proud and a greater sense of achievement and satisfaction.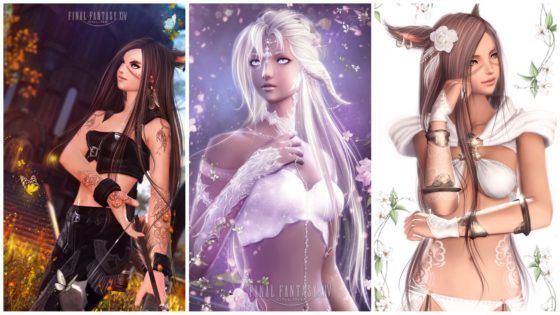 When you have difficult days, what drives you to keep producing content?
My friends, the FFXIV community and the support of my wonderful followers on Instagram, Twitter, and Tumblr, along with a group on a social network VK. I created this group with another wonderful author Draksha. But we have not the time needed in order to develop this group further.
What programs or tools are used to create your work?
Photoshop 6 and Paint Tool SAI.
When it comes to preparing your work, what processes do you go through?
If I want to edit my character I will take about 100-200 screenshot images to work with, using both ReShade and GPose, because good quality and beauty of the original screenshot is a half of success.
Common steps include:
Changing the background of the original screenshot, if needed.
Correcting gamma and lightning.
Painting over the screenshot using a graphics tablet.
Adding clipart if needed.
Adding effects.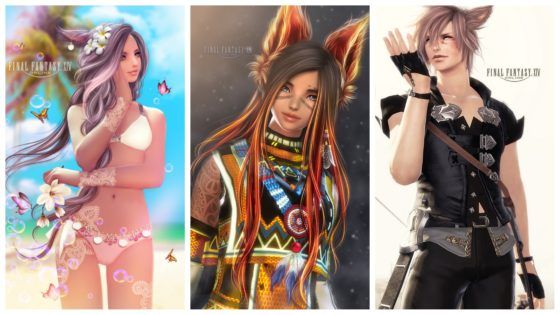 Could you describe your work method in a little more detail?
If I were to start a piece from start to image the flow would be a little like this:
Starting with Photoshop 6, I smooth the pixels out using a plugin "topaz-clean3", this will smooth sharp angles and bad-looking textures with "plastic surgery". At the same time, I begin thinking what I want to see at the end of my work, sorting out ideas, looking at art for inspiration.

Working with basic colors, I will use standard PS adjustment tools such as brightness/contrast, selective color, vibrancy and so on.

If I want to change the background, I cut the character out of the picture, find some landscapes photo in Google and then merge my character with the landscape. Then I will return once again to look at and adjust the colors. I try to pay attention to the lighting because if lighting and colors do not match, it's very visible that the character is taken from another picture. Next, I blur a little the landscape.

I crop the picture if needed because correct framing means a lot. But I can also leave this phase until the end of the work.

Next, I go to Paint Tool SAI. There I draw everything. Starting with hair, I use different forms of Airbrush, blending skin with blend tool, draw over lips, nose, eyes, adding shades, glare. Then working with clothes, smoothing textures, adding details, and sometimes even redrawing parts of clothes or clothes themselves. It takes a lot of time, especially when the quality of screenshot is bad.

Following on from this I will return back to PS6. Add clipart (never forgetting about the shades and real-looking angles) so that it looks like it merges nicely with the picture and looks like it has always belonged there. I may also add some tattoos at this stage if required.

I make final color corrections, using filters and filter-plugins for PS, adding glitter and/or sequins. Lastly, I will check the framing again for a final time. The image is now ready!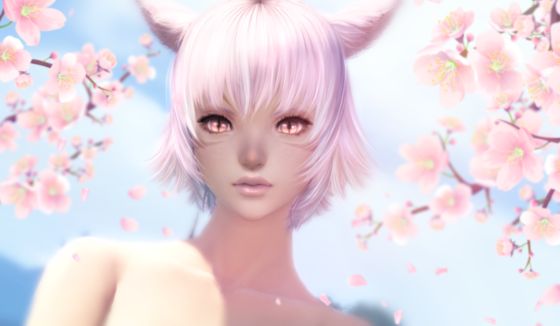 Roughly how many hours would it take you to create a piece?
The average time for one full edit takes 12-13 hours. Sometimes it takes only 1-2 hours, but it's only for screenshots made by me. Some edits take more than 20 hours.
What aspirations do you have for your FFXIV work?
I hope someday I can improve my artistry to a level where I can fully draw the images that I see in my mind. I hope to continually improve to extend beyond screenshot editing into a multi-disciplined artist.
How well do you feel your work has been received by the community?
This question poses some difficulty to answer as I can't really gauge this fully. I have over 1600 followers on Instagram and Tumblr, so I really hope that people do like my work. I cannot thank them enough for the support they give me each and every day!
If someone was hoping to create content like yours, what advice or tips would you give them?
Never, NEVER think that you can't make beautiful edits. You just need to have great patience. I have no special education or training and yet in two and a half years, I've made progress of which I could never dream.
If you are already an artist/editor, don't forget that details make the whole picture. Don't be afraid of trying something new or experimenting with different styles.
Everyone was new at some point in their artistic journey. All artists are criticized from time to time. Please remember not to lose your inspiration and will!
If you would like to see more of Kisu's work, you can visit her pages on Instagram, Tumblr, or Twitter!
Final Thoughts
I would like to say a huge, huge thank you's to Kisu for taking the time to take part in the Community Spotlight column and for allowing me to display her art for this article. It's really interesting to know more about the artist behind this work and find out not only how they feel about their creations, but how they come to the end result. The process which Kisu goes through has been a very educational experience, for me especially as an avid screenshot art person! It's truly interesting to see this hybrid between screenshot editing and art develop and I very much look forward to seeing more of Kisu's beautiful images popping up in my streams in the future!
As always, thank you very much for reading this article and I hope that you have enjoyed it! If you have any questions, advice or comments please don't hesitate to get in contact either through here, my gallery site or Twitter.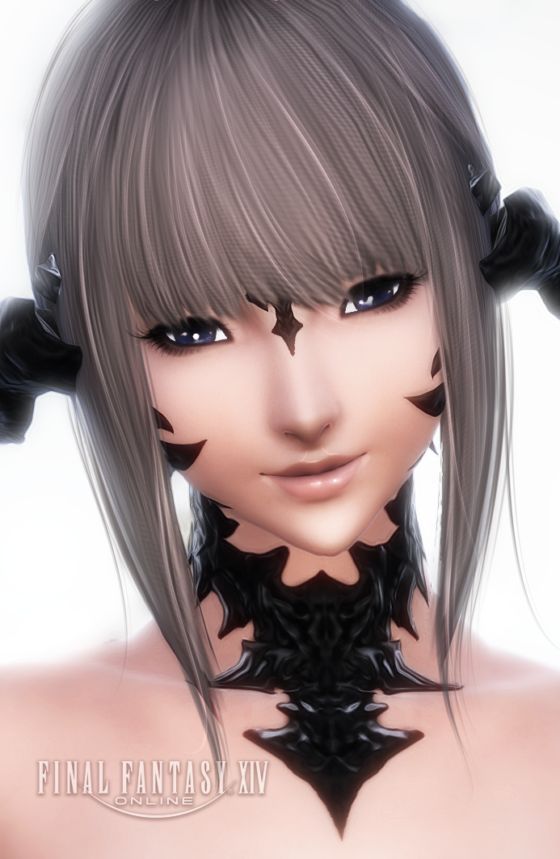 Kisu's Social Media Links
Twitter: https://twitter.com/Kisumisumeow
Tumblr: https://kisumisumeow.tumblr.com
Instagram: https://www.instagram.com/kisumisumeow/