The newest update from the acclaimed Final Fantasy XIV has, once again, spoiled its players with a veritable mountain of new content. Alongside new emotes, hair styles, furnishings, mounts, minions and fashion accessories, the latest patch for the Final Fantasy MMO brings with it a slew of gameplay updates in addition to a new chapter to the Save The Queen quest series penned by renowned game creator Yasumi Matsuno (Final Fantasy Tactics & Final Fantasy XII). That's a lot to get stuck into, so here's what's in store:
New Chapter - The next step in the quest series entitled Save The Queen: Past to Rest sees the battle for the southern front rage on, with victory looking even more unlikely for the Resistance following the failure to retake Castrum Lacus Litore.
New Large-Scale Battle - The new chapter brings with it a new large-scale battle, Delirium Reginae, set in the ruins of Queen Gunhildr's kingdom, and is available in 24-player normal mode and 48-player savage mode difficulties.
Resistance Weapons - By advancing in this quest line, players will be able to upgrade their Resistance Weapons by an additional two tiers, which opens up new customisation options to help mould your kit to your playstyle.
Blue Mages - The patch also pays due special attention to the blue mages of Eorzea by increasing their level cap to 70 and introducing some new blue magic, job-specific equipment and additions to the Blue Mage Log.
Skysteel Tool Update - Disciples of the Land and Hand can now further upgrade their Skysteel Tools to aid them in crafting and gathering.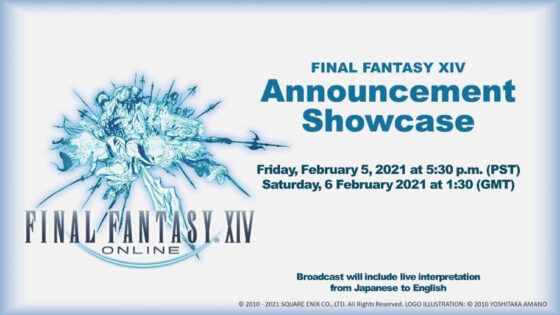 Plus, you can bet your bottom gil that the good news continues as the 'Final Fantasy XIV Announcement Showcase' livestream has been confirmed for 6th February at 1:30am GMT which fans can catch via their YouTube Live and Twitch channels. So get ready for this already expansive Final Fantasy MMO to get a little bigger.
MMOGames.com is committed to bringing you all the freshest, funniest, and most insightful MMO news. If you enjoyed this content, why not share it with your community? And make sure that you never miss our updates and exclusive giveaways by following and favouriting us on Instagram, Twitter, and Facebook.