Fiesta Online recently celebrated their 6th anniversary, so we decided to interview them!
Hello there, this is Robert here from MMOGames.com. Please kindly introduce yourself to our readers.
Hi Robert. My name is Daniel and I lead the US business for gamigo.
First off, I have a burning question to ask. Gamigo was already publishing the European English server, so why did you guys decided to host the North America English server as well after Outspark bowed out?
The short answer is we love Fiesta. A large part of the current team working on Fiesta North America has stuck with the game across two companies. We're very attached to the game and community, and we want it continue succeed. In addition to this, it makes sense to simply say gamigo is the western publisher for Fiesta Online.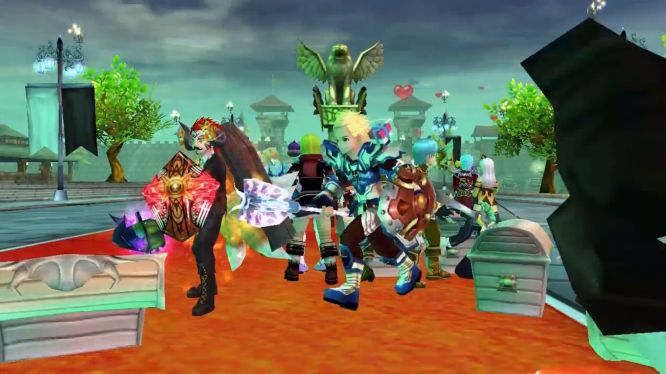 Is it appropriate to let us know how the deal for the North America server came about? Did Outspark reached out to Gamigo to seek out potential interest?
The opportunity just made sense. Publishing and operating Fiesta across both North America and Europe is a great opportunity for us.
It has been 6 long years since Fiesta launched. What were some of the biggest problems the team faced thus far and how were they eventually solved?
Like a lot of MMOs, one of the problems we face is gold spammers. To combat this, we looked at, and placed, a number of restrictions to limit their chat content and reach. We were able to contain them. That had a positive impact, but we took it further and added in game features to enpower the community in combatting them. On top of this, we regularly look at more ways to prevent the spammers from coming back.
How about the most memorable events or incidents (positive one)? I am sure there will be too many to remember, perhaps you can share one or two with us!
Oh man, where do I start? There's been countless dance parties, GM beat downs, amazing mounts, and all sorts of things. Personally my most memorable event was when we first introduced the Fiesta Derby. I'm a huge fan of the mounts in the game. There's such a huge variety of mounts available to players and they all have their own unique style. So when we had the Fiesta Derby, you have to imagine a horde of players rolling through the map all riding their epic mounts trying to out maneuver each other. I think there's actually some great videos on YouTube for this.
Fiesta has seen several game updates in its many years of operation. Which is your personal favorite game content update thus far?
My personal favorite is the Halloween transformation candy which came out this past Halloween. We set it up so once you eat the candy your character transforms into a random monster and even possibly a giant boss. It was pretty fun to see players walking around posing as monster throughout a Halloween decorated town. I also really enjoyed the release of the Emperor Slime Kingdom Quest. It's a personal favorite because it's a throwback to the early level experience and a bit different from most of the higher level content stylistically.
Tell us, which you feel are the main attributes which aided Fiesta's longevity. Was it down to the game itself, or perhaps some genius operations planning from the team?
There's so many factors that contribute to this. Fiesta is structurally a solid game when you look at game mechanics. While there are areas for improvement, the game continues to be strong from a gameplay and mechanic stand point. However, the main attribute which has aided in Fiesta's longevity is the community and the community managers. We put a lot of resources into managing and growing the Fiesta community, and it's only with a great community has Fiesta continued to be successful for so long.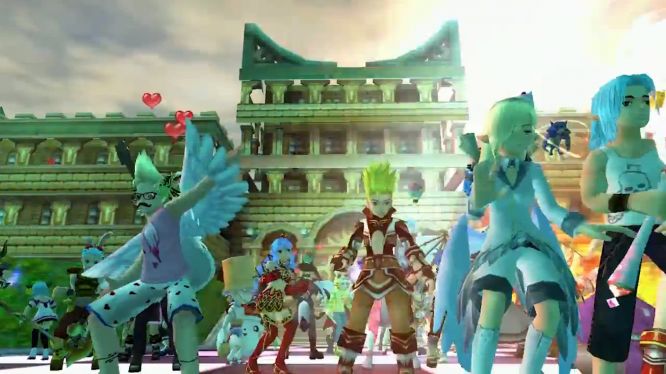 Against the myriad of new Free-to-Play titles launching every month, what makes Fiesta stand out from the crowd despite its "6 years old" tag?
With 6 years also means six years of updates, lore, and community created content. Most importantly, Fiesta has always been a party MMO with a big emphasis on the community interaction. That has always been and continues to be a huge part of what keeps Fiesta going.
Let us hop into the core game content. I understand that the latest class, Trickster, was released earlier this year. Are there plans to add another new class?
Actually we released the Crusader class earlier this year. The Crusaders are descendants of elven nobility that have returned to Isya after a long absence. This is a hero class which is little more challenging to play compared to other classes. They have a unique LP system none of the other classes have. The nice this with the Crusader class is that you unlock at level 60, but also start at level 60.
What about future game content other than new classes? For example, level cap increment, new end game dungeons, maps etc?
Haha. We've got a lot of cool stuff planned moving into 2014. You'll just have to stay tuned for more details. =)
How big is the current population in Fiesta? Are there any ongoing events where news players can be invited to join?
Yes there are. We continue to have live GM hosted events and other system events to help new players on their quest through Isya.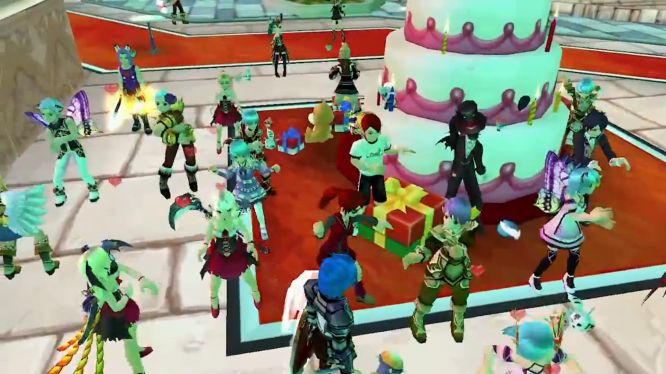 With majority of the core players now in high level zones, will it be too restrictive for new players to join the game now?
While we continually work to make the game more challenging for experienced players, we also regularly update beginning content to make it super engaging and accessible for new players. Just recently, we released a significant update which focused exclusively on the lower, entry level content. We want everyone to be able to enjoy Fiesta and cater to all levels.
What are some of the things the Gamigo team currently working on right now for Fiesta?
There are some high level, end game and low level content coming down the pipeline in 2014. We have a lot of things laid out and are also working to finalize a lot of things. Moving into 2014 we want to be as community focused as possible.
Is Fiesta the type of game that will be around for years to come? Will we grow old with it?
We definitely believe so. The thing with Fiesta is that it's not only the game, but it's also the community and experience around the game. Over the years, we've seen the community evolve and grow. We expect it to continue to do so. At the end of the day, our goal is that as players and members of the community look back on their time with Fiesta, they believe it is and continues to be a positive experience in their life.
Thank you for this awesome interview, and I look forward to celebrating Fiesta's 7th anniversary next year!
Thank you. It's been a pleasure answering your questions. We hope to see you in-game soon!