Fiesta Online's largest ever expansion, Realm of the Gods, has finally been released. As one of gamigo's longest-running titles, Fiesta was probably due an expansion worthy of the gods. And this one certainly brings some empyrean enhancements.
In case you thought the supremely colourful world of Fiesta was getting a little stale, Fiesta Realm of the Gods is set to freshen things up with three brand new realms. Ruled over by three gods - Teva, Apoline and Cypian - each new locale is unique and individually designed, harbouring brand new challenges outside of Isya. Distinct inhabitants, scenery and storylines await intrepid adventurers, with over 100 additional quests that eventually lead to encountering the gods themselves. You are trespassing in their realm, after all.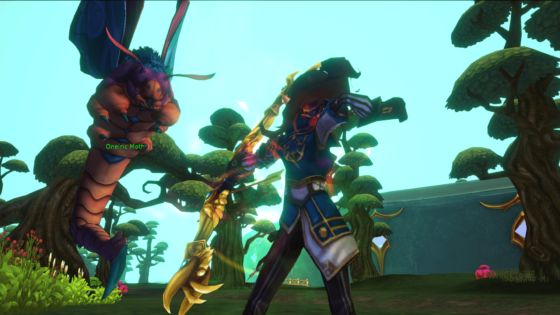 So formidable are these realms that new signature skills for each class have five additional levels of growth to take on. Whilst designed to aid in tackling the perils of the realms, they should also help adventurers with the brand new dynamic zone events. These will see players team up to defeat waves of corruption entering the realms, thereby earning the favour of the gods. And reaping some heavenly rewards in the process.
Brand new enemies, celestial beings and multiple mini-bosses have joined in on the fun, as well as a bunch of dungeons rife with mysteries. Plus, a challenge that awaits in the heart of the Rotting Forest promises to be the most epic showdown that players have ever encountered. So good thing that Fiesta Realm of the Gods has also added some helpful new weapons, armour sets and a full new crafting tier.
In short, the update is chock-full of engaging new content. So be sure to check out the full details over on the official website, and prepare for the herculean challenges that await.
MMOGames.com is committed to bringing you all the freshest, funniest, and most insightful MMO news. If you enjoyed this content, why not share it with your community? And make sure that you never miss our updates and exclusive giveaways by following and favouriting us on Instagram, Twitter, and Facebook.