Early access for Final Fantasy XIV's Stormblood is mere days away, and the devs appear to be bracing for impact. A variety of Final Fantasy XIV server transfer incentives are being offered in addition to earlier adjustments meant to alleviate congestion and make shifting to a new server more attractive.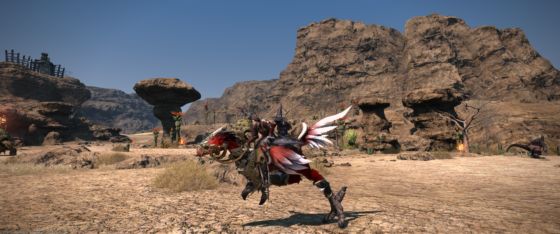 For players who create a character on a new server like the upcoming Omega server on the EU side, you'll get double XP all the way up to level 60 and 10 Silver Chocobo Feathers that can be used to purchase gear. If you achieve level 30 on that same character, you'll also get 1M gil and 15 days of free play time, though both of those bonuses are account-bound and not character-specific.
Those who transfer existing characters to a new server will be able to do so free of charge, can transfer up to 999M gil, and will receive 10 Gold Chocobo Feathers that can be used to purchase unique rewards such as rare mounts.
For those who create characters on specific existing servers, those characters will also earn double XP and 10 Silver Chocobo Feathers, while reaching level 30 will grant the free 15 days of game time. Transferring to certain existing servers will carry the same bonuses as those who move to a newly-created server.
The length of time for these bonuses has not been specified. Bonuses on new servers will run until server populations "show significant growth", and bonuses on select existing servers run until "the active player population of congested and designated Worlds has stabilized". You can find the full details on the official site.
Our Thoughts
These incentives do sound pretty good, but a lot of players will have some very strong ties to existing characters and groups of people they play and interact with. It's going to be a hard sell to get these players to uproot, but we'll see what happens. All that can likely be assured is that early access for Stormblood is going to be very busy.
Source: official site
Articles Related to Final Fantasy XIV
Echoes of Eorzea: FFXIV Beginner's Guid Part 1 and Part 2
Final Fantasy XIV Takes You on a Tour of the East
Final Fantasy XIV Documentary Will Follow the MMO's Rebirth