Over the weekend, Blizzard finally revealed the latest chapter of its Diablo series with the long-awaited Diablo IV. It was an announcement that was reportedly set for last year, but the company apparently changed their minds at the last minute, opting to speak about Diablo Immortal for mobile instead. This year, though, was all about the sequel.
After presenting a new cinematic trailer, introducing the powerful Lilith into the fold, Blizzard provided a sneak peek into the gameplay. Though it's still a work in progress, it does look like a promising evolution from Diablo III and its Eternal Collection add-ons.
Even with everything that was revealed over the weekend, there are still a few questions left about the experience that the game will bring. With that, we've gathered a few queries that we wouldn't mind getting answered, though it'll likely be a bit before Blizzard provides answers. Still, there's always room for more information to circle around next year, right?
Let's get started with a good one.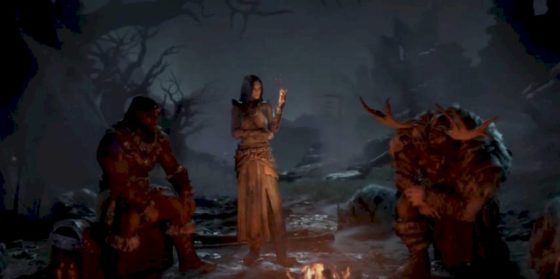 What other classes could come to the world of Diablo IV?
So far, three classes have been revealed for Diablo IV. There's the Sorceress, who utilizes magical abilities and can combine them together to take down enemies, including lightning, fire and more. There's the Barbarian, who utilizes a number of weapons to smash enemies, as well as quick, brutal strength to make his attacks count. Finally the Druid, who can not only summon special attacks from the elements (different from the Sorceress), but also transform into powerful animals, such as a bear or a wolf.
These are great classes that show off some of Diablo IV's diverse gameplay, but it makes us wonder what others Blizzard could have in store for the game. Obviously it's not saying yet, but keep in mind that it added new classes to Diablo III as time went on, including the Necromancer and Crusader.
So what possibilities are there? A number, actually. Along with the possible return of the Necromancer, there's also the Paladin, the Amazon and the Monk. And they don't all have to be entirely action oriented, either. Someone like the Witch Doctor would probably be a greatly balanced character here.
More than likely, we won't find out who else will join this party until sometime in 2020, as the game gets closer to completion. Blizzard did say it was a long way off, but the idea that the cast can really get "out there" with a number of key additions has us hungry for more.
Will Diablo IV ever shift away to an offline world?
Previous Diablo games usually provided the option to play with others offline, though the appeal of joining an online group is always there. But with Diablo IV, the developers are taking a different route. Though you still have the option to play on your own if you prefer, you'll need to have a consistent online connection in order to take part in the game's experience.
Whether this will remain permanent, no one's for sure. But it sounds like that's the mantra Blizzard is going for, so others can join in the experience at any time — if you prefer, that is.
During the BlizzCon panel that took place during the show, lead designer Angela Del Priore made it clear why this choice was made.
"We are not going to support an offline mode. But, as I said before, nothing in Diablo IV is going to require partying up. You can play solo and dungeons are private. Campaign quest areas will (also) remain private."
So that about covers that. It won't be an option unless Blizzard's team changes its mind in the future. But at least the ability to play on your own will still be there, so the Diablo world will still be your oyster. Just make sure you have a strong enough connection to keep up with this world, yeah?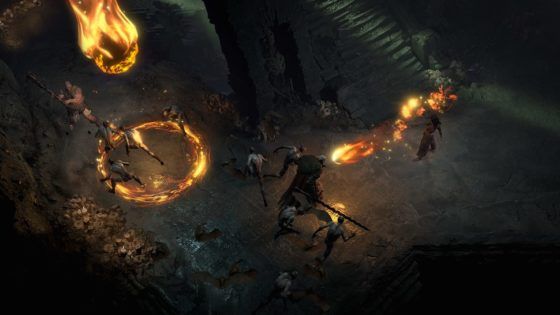 How much will the open-world design affect Diablo fans?
In the past, Diablo players usually had to follow a structure with acts in order to make progress within each game. However, the team felt that Diablo IV should come with the changes needed to become more effective. As a result, there's more of an open-world structure.
The designers call this a "contiguous" open-world, as the five regions within the world will remain fully connected to one another. This time around, the players can explore them however they see fit, having to deal with everything from varying weather effects to exploring the "hundreds" of dungeons that are available within the game.

Players can take on the content any way they see fit, or they can also go through the story in a general manner, which will suit some Diablo fans. It's nice to have options for those that will tackle it.
For open-world, could it be too much for Diablo fans to bear? The answer is no, as the game is designed to take advantage of it, rather than making it a drag-out affair like some games that call for a grind. There are still towns to visit, which double as social hubs, and world events will pop up, with you (and potentially other players) taking on viable threats that (almost) appear out of nowhere. There's also PvP, for players who prefer good old-fashioned combat.
So Diablo IV will retain something old, but also something new — which should cover the bases for fans, newcomers and even MMO lovers alike. Now it's just a matter of seeing how it all unfolds once the game is done with development.
Will the game feature any kind of crossplay support?
Blizzard surprisingly announced that Diablo IV isn't just coming to the PC front. It's also coming to consoles, with Xbox One and PlayStation 4 confirmed for the time being. That means console and laptop/desktop owners alike will be able to enjoy everything that the game has to offer.
There's still a question regarding its support of cross-play. After all, more and more titles are doing it now, such as the just-released Call of Duty: Modern Warfare, as well as other hits like Rocket League. Being able to play with others, regardless of platform, would be a real trip for players. Alas, Blizzard had to let them down lightly. At least, for the moment.
When asked about the possibility, lead lighting artist Sean Murphy explained during the recent BlizzCon panel, "We have nothing to announce with cross-play, but that is a topic we are interested in."
So the team didn't entirely brush it off the table, but there's nothing set yet. More than likely, Blizzard is interested in just getting the game done first, then considering what it'll do in terms of online support. At the very least, PC owners will be able to connect with one another; and subscribers to Xbox Live or PlayStation Network can do the same with their respective consoles as well.
It's a big task. Considering that Diablo IV is put together with a massive open-world structure, creating an online universe that caters to all consoles and PC's, connected together, is a lot to ask. The possibility is there, and the team will likely look into all options before it confirms the best way to go with it.
For now, it never hurts to keep a good, steady friend list of Diablo devotees on hand. Who knows, they're probably still playing Eternal Collection as you read this.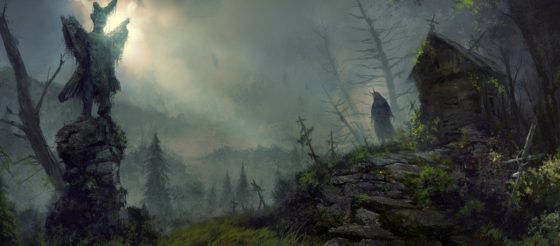 How will players be able to skill up properly in Diablo IV?
Both skills and talents will play a huge part in the world of Diablo IV, and players can actually decide how these all come together as they gain experience.
First up, each class once again comes with six different skill types. As before with Diablo III, you can actually choose multiple skills of the same type, rather than having to divvy them up into groups based on different types. You can still level up individual skills however you see fit, making them more powerful or potent, depending on how effectively you hit enemies. It's a pretty sweet way to go, with a number of possibilities depending on class and the abilities you want to rank up.
As for the talent trees for each individual class, they're huge. With each tier that you unlock, you're able to acquire one or more talents, diversifying your character's abilities in a number of ways. For instance, with the Barbarian, you can increase his speed to make him more effective with quick attacks; or try out Concussion and boost damage on certain foes. Those are just two of the options available; and there are less limitations here, as you can choose how you rank up accordingly. No more having to start at the top and whittle away — the choices appear to be much better with Diablo IV.
There are also Legendary items that play a part as well, and though Blizzard didn't break these down entirely just yet, they sound like they could mix things up even further, keeping leveling up much more interesting and not so much a "grind" to make progress.
It all sounds a bit elaborate, but once you choose a class and really open up what you can do with your character, it'll make more sense. You'll be able to build a true bad-ass that might be able to stand up against Lilith in the long run, depending on your choices, obviously.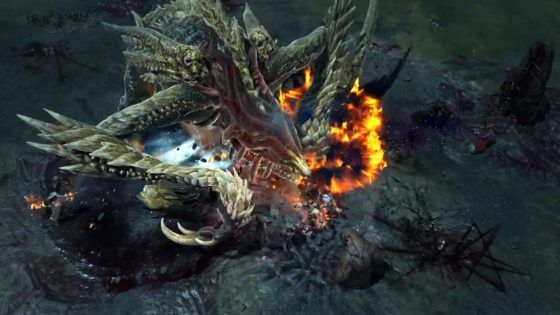 Bonus Question: Is there a release date?
Now comes the million dollar question — when will players be able to enjoy Diablo IV for themselves? Well, not for some time.
Like the also-announced Overwatch 2, Blizzard didn't have a specific release date for the newest chapter of the series. They noted that it's still "currently in development," though fans that went hands-on with the game were pleased by the progress being made on it so far. So, at the very least, the team is deep in development, indicating that it may be further along than they're letting on.
The platforms that were confirmed indicates that it may not be too far off for this generation. PlayStation 4, Xbox One and PC were all confirmed for Diablo IV, and not a word was said about the PlayStation 5 or Xbox Scarlett, both of which will make their way to market sometime in holiday 2020. So we could see the game release in 2020, though that's not near final.
Regarding the potential of next-gen consoles, executive producer Allen Adham noted, "We don't have anything specific to announce with regards to next-gen consoles right now, but you bet we have our eye on them."
Diablo has taken the multi-console release before. Both Diablo III and Diablo III: Reaper of Souls made their way to the Xbox 360 and PlayStation 3, before the experience eventually came to Xbox One, PlayStation 4 and Nintendo Switch with the Eternal Collection. So a possible repeat instance could happen here, with XB1 and PS4 getting ports of the game at first, but then Xbox Scarlett and PS5 getting a "definitive edition" down the road, with all their content included in one convenient package.
So, for the moment, fans are waiting. And they'll likely continue to do so over the next few months, as development moves on with Diablo IV. But it has made progress; and its announced platforms indicate that it may not be too far off when it comes to release. We'll just have to wait and see what Blizzard has in mind once the project gets close to completion. Hopefully, it won't be BlizzCon 2020 when we find out its fate. Fingers crossed.
What questions do you have regarding the next chapter in the Diablo franchise? Let us know!