The tides are rising in Forge of Empires as the mobile title has introduced a new Oceanic Future update, which is slated to be the first of a major four-part series of content drops that will bring new buildings, military units, and quests.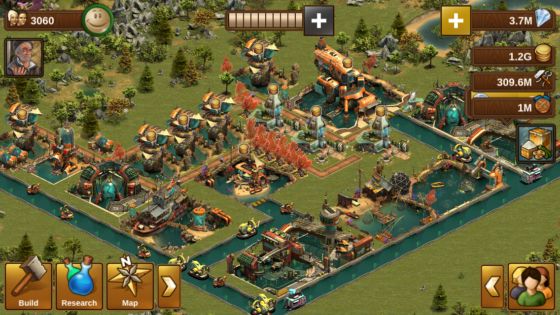 The first part of the Oceanic Future update has 19 new buildings, 4 new military units, 5 new goods, 38 new quests, an underwater battle map, and the Atlantis Museum Great Building. The update is stated to be only the start of many more similar inclusions to FoE, with more units, buildings, and at least two more Great Buildings included.
The Oceanic Future's first drop is out now, with the next three parts expected to arrive in the coming weeks. A video showing off some of the new content can be seen below.
Our Thoughts
This new Oceanic Future age in Forge of Empires could offer up an interesting stylistic adjustment to players of the game, and the underwater battle map does look pretty unique. We'll have to see how players of this new update are taking to the content and see what other parts of this Oceanic Future update will bring to Forge of Empires.
Your Thoughts
Have you had some hands-on time with the new Oceanic Future? What are your impressions of the new units? Do you like the underwater battle map? Let us know in the comments section!
Source: press release
Articles Related to Forge of Empires
Forge of Empires Adds the Friends Tavern
Forsaken World Mobile Review
Free Strategy Game King of Avalon Launched on Mobile