So the mobile edition of Fortnite Battle Royale has only just begun its testing phase. That said, the testing phase is either drawing in a huge player pool or is exceedingly popular. Fortnite mobile player numbers are already making the game climb to the top of the iTunes charts in 13 different countries, including the UK and the US.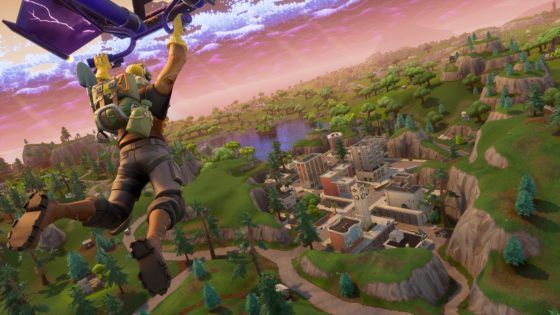 The data comes by way of Sensor Tower, which caught wind of the game's popularity over the weekend and shared its findings in a tweet. According to the tweet, Fortnite BR mobile not only topped the charts, it did so for free overall apps, meaning it wasn't just at the top of the heap merely for games only.
As of this writing, Fortnite is still sitting at the #1 spot for free apps in both iTunes UK and iTunes US charts.
It is worth mentioning that the list of compatible devices that were part of the initial announcement has been edited down. Specifically, the iPhone 5S and iPad Air 2 are not compatible with the game. Testing, meanwhile, presses on for iOS users with no revealed plans for the Android edition's testing phase as of yet.
Our Thoughts
That is a very big testing pool. It also bodes well for Fortnite mobile's popularity, especially as PUBG mobile is slowly making its way to mobile devices with its own test. Here's hoping this means lots of data for the devs of Fortnite mobile to iterate on in order to make the game's final build as stable as possible.
Source: VG247
Articles Related to Fortnite
Fortnite Battle Royale Arrives to Mobile
PUBG's Mobile Edition Soft-Launches in Canada
Fortnite Patches In Remote Bombs and Supply Llamas