This weekend you'll be able to take part in the Fractured Alpha test for 3 days. Starting on Friday, December 6th at 10 AM Eastern the world will have access to one of the most recent Kickstarter MMOs. It all ends on Monday, December 9th at 6 AM Eastern. Unlike previous tests, this one is open to the public. To take part all you have to do is go to the Fractured official site and create an account then download the client.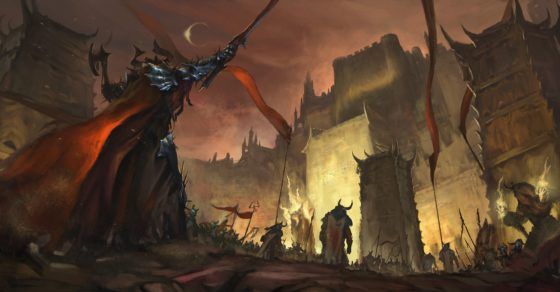 The reason behind this test is to stress test the performance of certain systems when they're under a heavy load. In particular, they're looking at the client patcher, the login server, server workers, and the game world.
Before the test, all plots of land will be freed and wiped. So if you've been playing the game up until now you'll have to start your plot of land over. But, there is some good news for those folks. Everyone who has had access to Alpha 2 will be able to continue playing until December 16th! That's an additional week after the end of the open alpha event.
If you enjoy the free weekend and you want to keep taking part in testing events when they happen you can buy Founders Packs on the official site that will grant you access to the game, gold, VIP time, and a bunch of goodies. The pack that grants access to Alpha 2 is the €89.99 Legend pack. It comes with a copy of the game, 10,000 gold, 3 months of VIP time, a forum and game title, a Founder Villa house blueprint, a Mule mount and wagon, plus you can reserve your character's name.