Things are heating up in Teyvat. The worldwide phenomenon that is Genshin Impact is receiving an update that brings some new outfits in time for summer. Genshin Impact Version 1.6 is entitled Midsummer Island Adventure and, for the first time, introduces alternate character outfits and a brand new playable character from Inazuma. Plus, prepare for some swashbuckling adventures upon the waves as Teyvat enters its summer season.
But first, fashion. Everyone knows that it's important to dress appropriately for summer. And by appropriately, we mean darn stylishly. Two summer-themed outfits will be added for Jean and Barbara. Jean's Sea Breeze Dandelion outfit will be available for purchase in the Shop at a limited-time discount. Barbara's Summertime Sparkle outfit, meanwhile, is free upon completing certain requirements in the Echoing Tales event.
Once you're dressed to the nines, a new story awaits. The mission begins when Klee receives a mysterious letter from the 'Dodo-King', threatening to take Dodoco away. To help her, the Traveler must search for the mysterious and creatively-named **Dodoland** upon the also creatively-named boat,
**Waverider**
.
A tough fight with Maguu Kenki awaits, a new opponent whose summoned phantoms can deal both Anemo and Cryo damage. These spectral servants can only be bested through close-range combat, so plan accordingly.
Completing these seaborne challenges will net players some event currencies redeemable for valuable resources and the four-star catalyst Dodoco Tales from the Event Shop.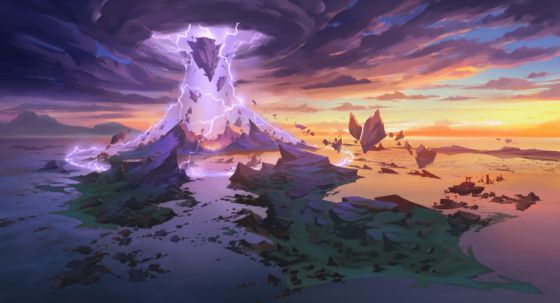 Then there's Kaedehara Kazuha, the first playable character from Inazuma. Wielding the power of Anemo and a sword, Kazuha is a five-star character who can provide strong buffs to the team. Plus, Kazuha features in the new Archon Quest, where he will provide clues about the way to the closed-off Inazuma.
Finally, some quality of life optimisations will also arrive with the Midsummer Island Adventure update. Expect a new feature of the Serenitea Pot which allows players to invite characters they own to reside in their realm. Characters in their realm will accumulate Character Companionship Experience over time, which will be affected by the Adeptal Energy Rank.
Genshin Impact Version 1.6 is set for release on June 9th. For all the info on this and future updates, be sure to check the official website.
MMOGames.com is committed to bringing you all the freshest, funniest, and most insightful MMO news. If you enjoyed this content, why not share it with your community? And make sure that you never miss our updates and exclusive giveaways by following and favouriting us on Instagram, Twitter, and Facebook.