Do you ever feel like you're not completely up to par with other World of Tanks players? Perhaps you need that extra bit of advice to help you on your way, which is just what Wargaming is offering with its World of Tanks Commander's Guide! With over 100m registered users spread over PC, Xbox One, Xbox 360 and mobile devices, and with PlayStation 4 being added to the mix soon as well, players and fans can now get expert playing advice from the makers of the game with this first fully authorized book!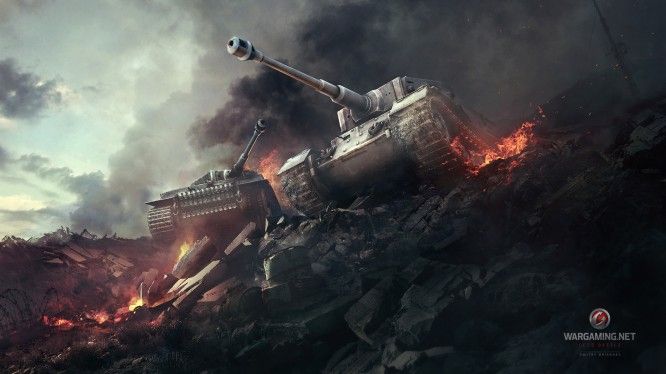 The book will teach you everything you need to know about World of Tanks, from simple battle tips and upgrading advice to advanced tactics and combat styles that'll give you that necessary edge to your battles. It's not just for beginner players either. Though it does feature a step-by-step guide for those new to the game, it also teaches mid-tier players how to refine their playing style and tips for increasing damage-dealing and credit-earning for the more experienced players.
The book is also an excellent source of reference for the military enthusiasts among us, as it takes a historical look at the real tanks behind those that are featured in the game, with photographs and information from The Tank Museum in Bovington included. The time to become the greatest tank commander you can be is here, so pick up the guide now!
The first 1,000 customers who purchase the books from Carlton Books in one of their stores throughout the UK and NI or online at www.game.co.uk will receive an exclusive Tank Commander DLC Pack for the PC as well! The pack contains an American RAM 11 Premium Tank, 30 consumables (10 x large repair kits, 10 x automatic fire extinguishers and 10 x large first aid kits), and 3 days of Premium to go along with it!
Our Thoughts
Though it might seem like a book for beginners, the Commander's Guide seems to have a lot more to offer and also offers some in-depth descriptions of the tanks used in the game. It seems like a great pick-up to us for all the true World of Tanks fans out there, so we recommend you read it if you fall in that category!
Source: Press Release