The biggest event in GTA Online's seven-year history has burst onto the scene and it looks like a riot. Centred around a drug empire (what else?) with its nucleus situated on the titular Cayo Perico island, the Cayo Perico Heist offers up decadence in spades with a star-studded musical line-up that lends weight to the suspicion that all sources of entertainment will soon be rendered through our favourite online games. Which fits perfectly into our schedule.
"The Cayo Perico Heist is our way of bringing everyone together to party and dance in a safe way, while also giving players the chance to take it in our biggest and best Heist to date," said Sam Houser , founder of Rockstar Games. "It's been a tough and challenging year and we wanted to create something that everyone would enjoy - we can't wait for players to get started."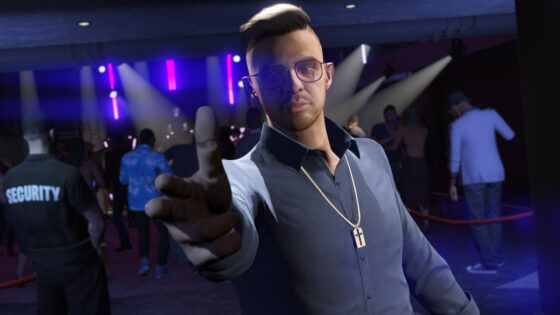 Whether or not you're a party person in real life, the chance to dance the night away in the gaudy setting of Cayo Perico probably trounces whatever real-world parties we may be otherwise missing out on. Not only that, but starting this week players can reap some equally flashy rewards, including:
Cayo Perico Heist Bonuses through January 14 - a Manor Tie-dye T-shirt for completing a Scoping Mission, a Rockstar Gray Pattern T-shirt for completing a Prep Mission, and a Panther Tour Jacket for players who complete the Heist finale

A free Dinka Veto Classic - for all players playing between December 18-20 - a reward for November's Heist Challenge

A free Panther Varsity Jacket - for those who recently completed a Heist as part of the Heist Challenge

A free Yellow Still Slipping T-Shirt - upon login

The Pegassi Osiris - as the Lucky Wheel top prize

35% discount - on the Master Penthouse Suite and selected Master Penthouse modifications

Vehicle discounts - 35% discount on the Vysser Neo , Obey 8F Drafter , Överflöd Imorgon and the Lampadati Tigon

Prime Gaming Bonuses - Players who linked their Social Club account to Prime Gaming before December 13th will get Submarine Kosatka's Sonar Station for free, and any Prime Gaming member who buys it at full price will get a 100% price refund, plus a GTA $200K bonus for playing sometime this week

Prime Gaming Discounts - 70% off the Benefactor Krieger and 80% off the Pegassi Tezeract
Oh - and there's also GTA Online's biggest Heist to date for you to tackle alone or with a crew, should you feel the impulse. Swing by the official page for the heist's bonuses for the full rundown of what's in store and get ready to party like it's any year but 2020.
MMOGames.com is committed to bringing you all the freshest, funniest, and most insightful MMO news. If you enjoyed this content, why not share it with your community? And make sure that you never miss our updates and exclusive giveaways by following and favouriting us on Instagram, Twitter, and Facebook.