The Guild Wars 2 Whisper in the Dark trailer has been released ahead of the update next week and it is giving off some serious Secret World vibes. Whisper in the Dark is the first episode of the Icebrood Saga which will see us taking on Jormag, the Elder Dragon of Ice and Persuasion.
As part of the update, a new map called Bjora Marches will be introduced in the Far Shiverpeaks where whispers have been scratching at the minds of Kodan and Norn. There have also been sightings of a terrible, but incredibly badass looking creature dragging unsuspecting victims into the trees.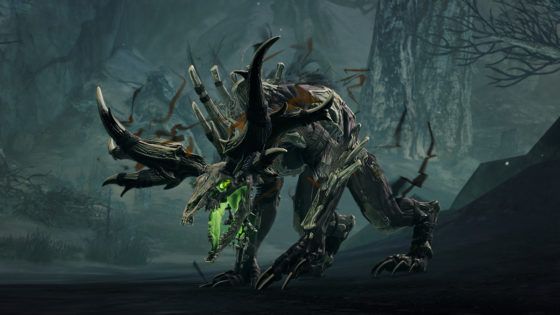 There is a new Raven inspired exotic scepter skin. This isn't the only time Raven, the Norn Spirit of the Wild will come up in Whisper in the Dark either. There will be the Raven Attunement, one of four new multi-tier Mastery tracks fuelled by Norn spirit magic. The other that has been revealed so far is Essence Manipulation. What the others are has yet to be revealed.
The update will also include three new Strike Mission bosses, including the Boneskinner. These will be available on a weekly rotation and provide unique rewards for players who defeat them.
Finally, the Whisper in the Dark update will have a new two-tier upgradable Ancient Boreal weapon set…and a campfire smores roasting kit.
Check out the amazing trailer for Whisper in the Dark below and get hyped because the update releases on November 19th. If you haven't logged in recently you have until that date to get the Prologue to the Icebrood Saga for free just by logging in.
Source: Press Release